Military Transition Career Event helps 'make the process a little less daunting'
RBS and the Armed Forces Network recently connected service members, veterans and their families, to learn more about careers for service leavers.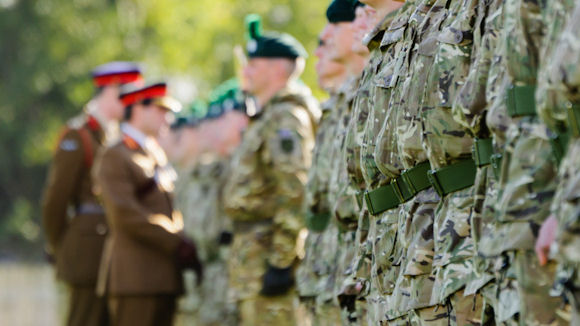 On 22 August, RBS was proud to support the Military Transition Career Event held at Gogarburn Conference Centre.
The event was a collaboration between RBS and the Armed Forces Network to bring together service members, veterans and their families, to learn more about career options both within the bank and with other employers including Amazon, Diageo, Scottish Water and Sky.
Guests had the opportunity to attend workshops with employers, CV surgeries and panel discussions, designed to help service leavers successfully transition from military to civilian life.

Peter McDonald, RBS HR, attended the event. He said: "I'm delighted that RBS continues to support Armed Forces members, the veteran community and their families. I was really pleased that we were joined by so many like-minded organisations, like the Officers Association Scotland and Career Transition Partnership, to make it such a successful day."
Julian McElhinney, Holt's Military Banking, added: "The skills that the military learn are transferrable and place the service leaver in good stead. Days like this day can be a great stepping stone to help the Early Service Leaver."
On the day, feedback from delegates was positive and showed how valuable events like these are in preparing service members for the future.
Doug Mackay, Commander of the Edinburgh Garrison, described the event as "an excellent and stimulating afternoon" while Steve Connolly, Army Welfare Service, said: "listening to people who have already made the transition to civilian life answered a lot of questions, making the process a little less daunting."

We're now NatWest Group
Come and visit us for all our latest news, insights and everything NatWest Group.