Guest blog: Finding the perfect community
Daphnee Hocquard, Founder of The Unibox, blogs about her experience of starting her own business and how NatWest's Accelerator Hub helped her business thrive.
As a millennial, it was pretty scary starting my own business. But really exciting at the same time - I've learned more in the past two years since starting my business than in the previous five! And being part of NatWest's London Accelerator Hub has played a big part in that.
My business is called The Unibox. It's a subscription box curated for students with a focus on wellbeing. Every month our subscribers receive a surprise including treats, pamper goods, stationery, and motivational and inspirational content. Our mission is to empower students to create more balance in their lives while studying at university.
I was lucky enough to join NatWest's London Accelerator Hub in August 2017. As a sole founder of a business, the journey was often quite lonely, and as it is my first business, I knew I had a lot to learn. Joining the Accelerator with other business founders, mentorship and guidance, was a dream come true. I've learnt a lot from the Business Growth Enablers and mentors there, and just as much from peers who are going through similar challenges.
Being part of the Accelerator comes with its own challenges, and that's why we are there. In order to grow we need to be challenged and the Accelerator makes sure we are always facing problems or grabbing opportunities head-on; from pitching in front of a full room to building a presentation deck and getting ready for investment - the learning never seems to stop!
I've also built amazing friendships with remarkable entrepreneurs who understand what an emotional rollercoaster building a business is. Without all this support and these relationships, I don't think The Unibox would be where it is today.
For any start-ups out there thinking about applying for a place at one of NatWest's Accelerator Hubs – go for it! You have nothing to lose and everything to gain. When I arrived there I felt I'd truly found the perfect community to help me thrive. My business has grown tenfold since I joined and I can't imagine having achieved this without the Accelerator.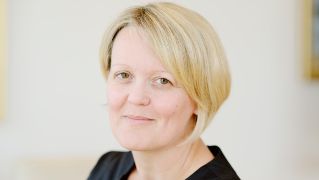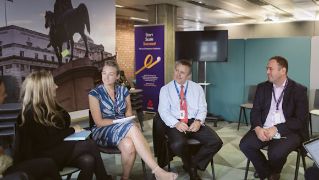 We're now NatWest Group
Come and visit us for all our latest news, insights and everything NatWest Group.