August NatWest PMI® report - London
The latest NatWest PMI® report for London shows that sustained increase in new orders has boosted output in the capital.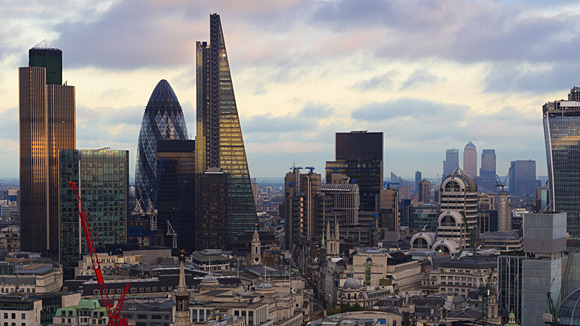 The health of London's private sector improved further in August, according to NatWest PMI® data, with marketing efforts as well as expanded client bases underpinning increases in sales, output and employment. Despite strengthening from July, growth rates stayed below their respective long-run averages, curtailed by Brexit worries. At the same time, sterling weakness coupled with greater staff costs pushed input price inflation to an eight-month high.

The seasonally adjusted London Business Activity Index – an index that measures the combined output of the region's manufacturing and service sectors – improved from July's four-month low of 53.1 to 54.8 in August. This signalled a marked upturn in output across the capital, though one that was weaker than seen on average over the near 22-year survey history.

Previous investment in publicity, expanded client bases and better bid-win rates supported another increase in new business. The upturn was similar to the one seen in July, remaining below its historical average. There were mentions that some projects had been placed on hold and that a lack of clarity towards the UK's exit from the EU hampered growth.

The increase in new work was sufficient to generate jobs in the capital, with the current sequence of employment growth extended to 22 months. Despite accelerating slightly from July, the rate of expansion was subdued by historical standards.

PMI survey data continued to point to increased workloads at private sector businesses in London. However, backlogs rose only marginally and to the weakest extent in the current three-month period of accumulation.

Input price inflation accelerated in August on the back of higher rent, fuel and staff costs as well as sterling weakness pushing up prices paid for imported materials. The rise in overall cost burdens was the sharpest in the year-to-date, remaining above trend.

To protect margins, companies passed part of the additional rise in cost burdens on to their clients by lifting selling prices. However, the rate of charge inflation was marginal and softened from July, as some firms abstained from price hikes amid efforts to boost sales.

New product launches, promotional activities, predictions of greater market shares, acquisitions and investment plans underpinned positive sentiment towards growth prospects. Although strengthening from July, the degree of optimism was weaker than the series average, reflecting concerns among a few firms regarding Brexit negotiations, sterling depreciation and strong cost increases.

Stuart Johnstone, NatWest London & South East Regional Board, commented:

"It's reassuring to see that investment in publicity among London companies bore fruit, bringing about an intended upturn in new business. In turn, the accelerated rise in sales translated into stronger expansions in output and employment. August data also showed a pick-up in confidence, which bodes well for medium-term prospects.

"Despite moving up from July, all macroeconomic indicators stayed below their respective long-run averages. Also, regarding business activity, London continued to underperform compared to regions such as Yorkshire, Eastern England, the Midlands, Scotland and Wales.

"Surveyed companies continued to mention that a lack of clarity regarding the UK/EU relationship post Brexit remains a barrier to growth, with a number of clients reportedly postponing the signing of contracts."
Download the full report here [PDF 722KB]