Royal Bank of Scotland launches fourth edition of Little Book of Big Scams
CEO Ross McEwan was joined this week by Cabinet Secretary Derek Mackay MSP and Chief Superintendent John McKenzie to look at ways of fighting fraud and scams in Scotland.
In a step to stop scammers in their tracks and keep customers' money safe, CEO Ross McEwan held an event this week at the Royal Bank of Scotland's St Andrew's Square flagship branch alongside Finance, Economy and Fair Work Secretary MSP Derek MacKay, Chief Executive of the Scottish Business Resilience Centre (SBRC) Mandy Haeburn-Little and Police Scotland Chief Superintendent John McKenzie.
The meeting coincided with the launch of the Royal Bank of Scotland's Little Book of Big Scams, which has been developed with support and input from some of the parties at the meeting. The Little Book of Big Scams, compiled in partnership with Police Scotland, highlights the most common scams that customers fall for and provides simple tips on how they can protect themselves
The launch also includes new cyber fraud advice booklets, which are available online and in print.
Ross McEwan, Chief Executive, Royal Bank of Scotland Group said: "Keeping our customers safe and secure is a bank wide priority, we are committed to helping our customers and communities protect themselves from scams and the fear of being scammed. We believe that prevention through education is key and are delighted to be working with Police Scotland on this informative guide as well as looking at how we can work together.
"This book and our plan to provide Friends Against Scams Training to one million people across the UK by 2020 will help customers and non customers to spot a scam and empower them to help prevent relatives, neighbours and friends from becoming victims.
Police Scotland Chief Superintendent, John McKenzie commented:"Police Scotland is delighted to support the relaunch of the Little Book of Scams materials in Scotland to assist our communities in staying safe in the virtual and the real world. These publications offer excellent advice in raising awareness and most importantly, provide easy tips to prevent you becoming a victim of the ever-growing variety of scams and fraudulent activity, which criminals may use, to steal your money or personal details. I encourage you to read and share these documents with your family and friends to increase your knowledge and understanding to reduce the harm often associated with these crimes and by doing so, stay safer in your online activities."
Economy Secretary Derek Mackay added: "We welcome this initiative from Royal Bank and the Scottish Business Resilience Centre – both of whom are important partners in our work to strengthen Scotland's cyber resilience through our Private Sector Action Plan on Cyber Resilience – to help people protect themselves against fraud. Being able to recognise suspicious behaviour and know what to do – and often what not to do – is a key step in clamping down on this illegal practice."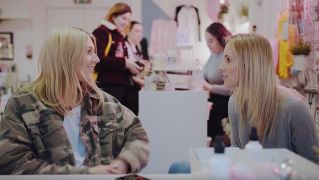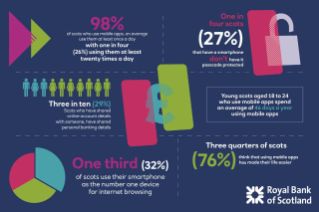 We're now NatWest Group
Come and visit us for all our latest news, insights and everything NatWest Group.