RBS welcomes tech pioneers to Edinburgh
RBS' annual Disrupt conference is today (Thursday 16 August) welcoming a range of world leading tech pioneers, including the founder of the world wide web, Sir Tim Berners-Lee, to Edinburgh to discuss how technological innovation can be harnessed to address social needs.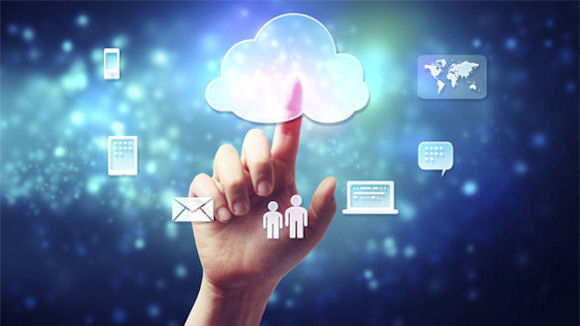 The event, now in its second year and dubbed Disrupt 2.0, will hear from an expert at a company breaking new ground in advanced life-like AI, the CEO of the world's foremost quantum computing company and tech entrepreneurs using innovation to deliver aid more effectively to those displaced by war. The full day event will welcome business people, leaders in the tech field, academics and the bank's own customers. A special area has also been designated to give practical demonstrations of cutting edge technology that is in development, which includes advanced holographics and the latest in virtual reality.
The role that technology is playing at RBS is becoming increasingly central to the bank's long term strategy, as more people conduct their banking through digital channels and as the bank aims to develop new products and services that its customers really value. Recently the bank has rolled out 24 hr AI customer support that doesn't require queuing, put in place advanced biometric security measures that has stopped millions of pounds worth of fraud and added a wide range of new features to its award winning mobile app, including a function that lets blind and partially sighted people use it.

Many of these advances have come through the bank's extensive technology scouting network which takes in the US, Israel, China and the UK itself.

The bank's Disrupt 2.0 event will not only help the bank build links with innovative new companies and develop new ideas, but also support Scotland and the UK's burgeoning fintech community. RBS has a dedicated office space hub at the bank's Gogarburn HQ to house and support fintechs.

Commenting, Simon McNamara, Chief Administrative Officer at RBS, said:

"We're thrilled to be hosting Disrupt 2.0 and bringing together some of the world's leading innovators and thinkers to Edinburgh to discuss how technology can be better harnessed to address social needs. We chose this theme because at our bank we always try to consider how our technology can make a real difference to people's lives – for instance, by designing the UK's first mobile app which blind and partially sighted people can use. I'm also really excited about the impact that our Disrupt events will have on Scotland and the UK's thriving fintech community and the opportunity it gives these companies to build new links, develop new ideas and win new business."

Speakers of the event include:
• Sir Tim Berners-Lee, Inventor of the World Wide Web
• Dr. Vivienne Ming, Cognitive Neuroscience, Singularity University
• Andrew Fursman Co-Founder & CEO, 1Qbit
• Greg Cross, Chief Business Officer, Soul Machines
• Jennifer Zhu Scott, Founding Principal, Radian Partners
• Joseph Thompson Co-Founder & CEO, AID:Tech
• Professor Janice Kirkpatrick OBE, Co-founder & Creative Director, Graven
• Divya Chander, Neuroscience, Medicine, Singularity University
• Simon McNamara, Chief Administrative Officer, RBS
• Kevin Hanley, Director of Innovation, RBS