Proud to be named as a Stonewall top employer for LGBT inclusion
Chief Audit Executive and LGBT Sponsor Nicholas Crapp blogs on RBS retaining its status as a Stonewall Top Global Employer.
I am delighted that the bank has retained its position as a Stonewall Top Global Employer. Each year, the bar is raised both in terms of what Stonewall expect and the ways in which our bank needs to demonstrate that the LGBT agenda is being given the due care and attention it requires. Therefore, the retention of this accolade is validation of the progress we have made in promoting the LGBT agenda.
The Stonewall index rightly expects the bank to navigate the challenge of upholding inclusive values and LGBT equality regardless of where in the world we operate.
We can all contribute to this by continuing to challenge the status quo and by committing to become a truly inclusive organisation. It is the bank's ambition for all colleagues to experience the same consistently inclusive culture. This is particularly important in certain locations where the local context is more challenging than that in Great Britain.
In India, the bank has launched an initiative to reimburse medical expenses in cases where same sex partners are hospitalised – this is a significant progressive move. In Poland many colleagues marched at Warsaw Pride this year, continuing our practice of visibly demonstrating our passionate commitment to facing inequality head on.
At RBS we will continue to be aware and responsive to issues raised across all of the jurisdictions we operate in. As a global employer the bank takes its social responsibility to advance the agenda very seriously. As the LGBT sponsor I am passionate about this and will continue to champion an inclusive and diverse culture.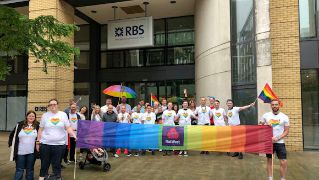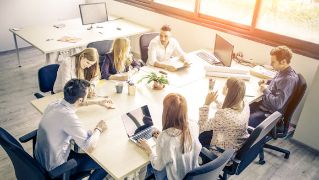 We're now NatWest Group
Come and visit us for all our latest news, insights and everything NatWest Group.