July Royal Bank of Scotland PMI® report - Scotland
The latest Royal Bank of Scotland PMI® report for Scotland shows that business activity has risen at strongest rate in four years.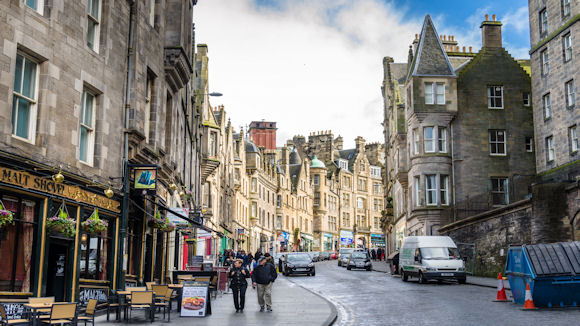 According to the July Royal Bank of Scotland PMI®, private sector companies in Scotland increased output to the greatest extent in four years during July. Business activity was boosted in line with strong inflows of new work. Demand improved markedly, driving up backlogs and encouraging further job hiring. Despite more upbeat market conditions, however, business confidence dipped to a seven-month low amid reported concerns regarding the ongoing Brexit process.

At 55.1 in July, compared to 54.5 in June, the seasonally adjusted headline Royal Bank of Scotland PMI indicated a strong rate of private sector output growth at the start of the third quarter. In fact, the rate of expansion was the greatest in four years and outpaced the UK average.
Improved sales spurred business activity higher during the latest survey. Matching the trend in output, the influx of new business was the greatest since July 2014 and was quicker than that for the UK overall. Panellists attributed stronger demand to new products and contract wins. Sector data indicated that the upturn was driven by the dominant service sector, while manufacturers observed a slower rise in order book volumes.

Outstanding business across Scotland increased only marginally in July, despite quicker growth in workloads. Service providers observed only a mild pick-up in outstanding business, while manufacturers were able to clear backlogs for a seventeenth straight month.

To cope with current business requirements, firms recruited extra staff during July. Although the rate of job creation slipped from June's 52-month peak, it was faster than the broader UK pace. Forecasts of further sales growth reportedly underpinned hiring decisions.

Input costs continued to increase sharply during July. Unfavourable exchange rate movements and greater prices for food, fuel and labour were mentioned by survey participants. However, the rate of inflation eased to a 22-month low and was the second-weakest of the 12 monitored UK regions.

Selling charges increased as part of efforts to offset rising cost burdens. The rate of increase was solid overall and marginally edged up from June.

Future output prospects remained positive in the latest survey period. Planned expansion into new markets and increased advertising spend supported the confident outlook, however. Sentiment dipped to a seven-month low amid Brexit-related concerns.

Malcolm Buchanan, Chair, Scotland Board, Royal Bank of Scotland, commented:
"Despite the impact of Brexit uncertainty on business confidence the upturn in Scotland's private sector gathered pace at the start of Q3, with output increasing at the strongest rate in four years. Business activity was supported by a marked strengthening of demand. With backlogs of work rising, this suggests there are sufficient workloads for output to continue rising across the near-term."
Download the full report here [627KB]