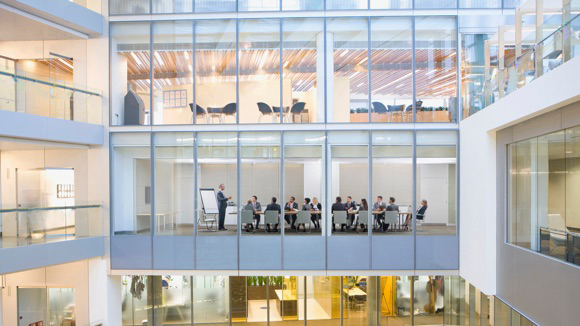 RBS reported an operating profit before tax of £1,826 million for H1 2018, including an £801 million litigation and conduct charge. RBS announces its intention to declare an interim dividend of 2p per share.
● H1 2018 attributable profit of £888 million and a Q2 2018 attributable profit of £96 million.
● Q2 2018 operating profit before tax of £613 million.
Ross McEwan CEO said:
" We are pleased with the progress we've made in the first half of 2018 and see these as a good set of results in a more uncertain and highly competitive environment. For the first half, the bank delivered a profit before tax of £1.8 billion and a bottom line profit of £888 million – these figures include a £1 billion charge related to the settlement in principle with the US Department of Justice (DoJ), which we announced in May. We are also announcing an intention to declare our first dividend in ten years subject to final settlement with the DOJ."
"Our sector is undergoing significant change and we are positioning ourselves well to compete. We still have a lot more to do, to achieve our ambition of being the best bank for customers in the UK and Republic of Ireland. However, with our major legacy issues largely behind us, we are able to fully focus on closing this gap."

Continued track record of delivery
Income resilient in a competitive market:
● Income was broadly stable compared with H1 2017 excluding NatWest Markets, Central items and one-off gains in Commercial Banking.
● Q2 2018 net interest margin of 2.01% decreased by 3 basis point compared with Q1 2018 reflecting increased liquidity and continued competitive margin pressure.

Lower costs through continued transformation and increased digitisation:
● Compared with H1 2017, other expenses decreased by £133 million, or 3.6%, excluding a VAT release in 2017.
● 6.0 million customers now regularly using our mobile app, 9% higher than December 2017. Over 80% of Commercial Banking customers are now interacting with us digitally, 41% of whom have migrated to new Bankline.

Legacy issues diminishing:
● Reached civil settlement in principle with the US Department of Justice (DoJ) in relation to the DoJ's investigation into RBS's issuance and underwriting of US Residential Mortgage Backed Securities (RMBS) between 2005 and 2007, resulting in a £1,040 million additional provision in Q2 2018. In addition, a £241 million release relating to a RMBS litigation indemnity recovery was recognised in the quarter.
● Entered into a Memorandum of Understanding with the Trustees of the Main Scheme of the RBS Group Pension Fund to address the historical funding weakness of the pension scheme, recognising a pre-tax £2.0 billion contribution against reserves and an equivalent reduction in CET1 capital.

Stronger capital position:
● CET1 ratio of 16.1% includes the impact of the £2 billion pre-tax pension contribution and the civil settlement in principle with the DoJ and the accrual of the intended interim dividend. Excluding these items, CET1 ratio increased by 110 basis points in the quarter driven by underlying profitability and RWA reductions.
● RWAs decreased by £3.9 billion in the quarter primarily reflecting reductions in NatWest Markets and continued active capital management in Commercial Banking.
● Moody's upgraded The Royal Bank of Scotland Group plc's senior debt rating one notch to Baa2 from Baa3 and changed the outlook to positive.

---
Watch CEO Ross McEwan comment on H1 2018 results:

---

Conference call replays
Replays can be accessed two hours post event. Replay facilities will be available until Sunday 19 August 2018. To access a replay dial-in from the following telephone numbers and use the appropriate access code from the list below:

International dial: +44 (0) 333 300 9785
UK free call dial: 0808 238 0667
Wires Audio conference ID: 4889328
Analyst Conference Audio conference ID: 1363718
Press Conference Audio conference ID: 4699288

Transcripts
2018 H1 Results Press conference transcript
We're now NatWest Group
Come and visit us for all our latest news, insights and everything NatWest Group.