Stuck in orbit - Economics Weekly
The labour market continues to strengthen but wage growth refuses to escape its sluggish trajectory.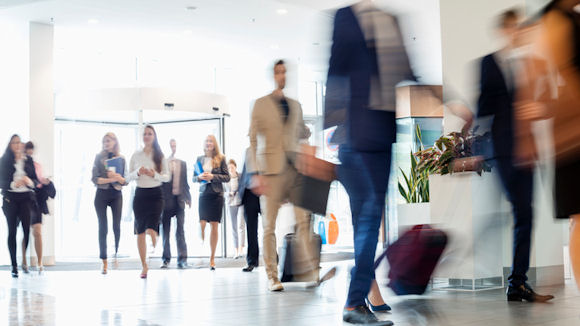 Strong and stable: UK labour market conditions continue to improve. Witness the 137k rise in employment in the three months to May, a 4.2% unemployment rate and a record high for the employment rate (75.7%). Yet wage growth remains sluggish. Average weekly earnings (excl. bonuses) edged down to 2.7%yoy in the three months to May, from 2.8%yoy in April.

Unchanged. Contrary to expectations, annual UK consumer price inflation was unchanged at 2.4% in June. Higher energy prices exerted upward pressure last month, but this was offset by the sharpest fall in clothing and footwear prices in June since 2012. The summer sales are yielding lots of bargains this year. The cost of leisure activities is falling too, prices in recreation and culture fell last month. Prior to latest inflation data a rate hike in August was viewed as a foregone conclusion but June's downward surprise in CPI may have sown a few seeds of doubt amongst the MPC.

Relief rally. Wage growth might not be outpacing inflation but there's still been a turnaround in sentiment amongst Britain's shoppers. Retail sales were up 5.1% on a year ago, or 2.8% after taking inflation into account. There are two problems though. First, spending growth is higher than income growth, so households' saving ratio has been pushed even lower. Second, nearly all this growth is online, with sales rising at a stunning 14.3% pace. Online sales are now close to a fifth of all spending, so bricks and mortar establishments are barely seeing any volume growth at all.

Sluggish. According to latest official data UK house price growth continues to slow: the annual rate declined to 3% in May, from 3.5% in April. This is the slowest rate of growth since August 2013. The biggest contributors to this trend are London and the South-East. The former saw house prices fall 0.4%yoy in May, the fourth consecutive monthly decline, whilst the latter slowed though it remains in positive territory. In contrast, Scotland registered the largest rise in house prices in the UK, up 4.9% in the year to May.

Narrowing. The UK fiscal position is steadily improving. Net borrowing for the first three months of FY18/19 was £16.8bn compared to £22.2bn in the same period a year earlier. This equates to a significant decline of almost 25%. Recent trends in tax receipts, a proxy for UK growth, have been mixed. Corporation tax receipts edged higher (0.8%) in the period of Apr-June 2018 versus the period of Apr-June 2017, hinting at a corporate sector that is struggling to boost profits. By contrast, VAT receipts are up a healthy 5.6%, consistent with the pick-up in retail sales in Q2. The power of record high employment can also be seen in the tax take. The revenue raised by income tax and national insurance is up 4% on last year, comfortably above the UK's meagre wage growth and supported by the sheer number of extra people working, and therefore paying tax.

Support. Net migration numbered 280k in the year to end 2017, a pace broadly unchanged over the prior 18 months. Yes it's down on the record pace of 330k through 2015 and early 2016, but it remains historically high and about 10% above the average over the past ten years. There are still plenty of migrants coming with a definite job, as high as any point in the past decade. But a few more are emigrating and the more speculative 'looking for work' category has fallen. Measured by job growth the UK's labour market has been a success story in recent years. Migration has been, and remains, a key plank of it.

Gradual. Fed Chair Jerome Powell's latest semi-annual testimony before Congress sounded upbeat about the US economy. US growth is solid with investment rising at a healthy pace, the jobs market has continued to strengthen, inflation is close to the FOMC's 2% target and the risks to the outlook are viewed as roughly balanced. He warned that rising US trade tensions pose a downside risk to the economy but this was offset by the positive effect of a sizeable fiscal stimulus. Hence the Fed, for now, maintains its gradual tightening bias.

Will you blink? China's economy churned out growth of 6.7%y/y in Q2. Even if it's the slowest pace since 2016 it's still healthy by anyone's standards. But that's not the biggest concern. Efforts to rein in credit are starting to bite with signs of waning domestic growth momentum. The last time that happened in 2015 things got a little ugly. Wary of growth slowing too much the central bank has loosened policy a little in recent weeks. The bigger test will be the government. Is it willing to stay the course and shake the economy from its credit addiction? At least the global trade landscape is looking solid….wait.
This material is published by The Royal Bank of Scotland plc ("RBS"), for information purposes only and should not be regarded as providing any specific advice. Recipients should make their own independent evaluation of this information and no action should be taken, solely relying on it. This material should not be reproduced or disclosed without our consent. It is not intended for distribution in any jurisdiction in which this would be prohibited. Whilst this information is believed to be reliable, it has not been independently verified by RBS and RBS makes no representation or warranty (express or implied) of any kind, as regards the accuracy or completeness of this information, nor does it accept any responsibility or liability for any loss or damage arising in any way from any use made of or reliance placed on, this information. Unless otherwise stated, any views, forecasts, or estimates are solely those of the RBS Economics Department, as of this date and are subject to change without notice.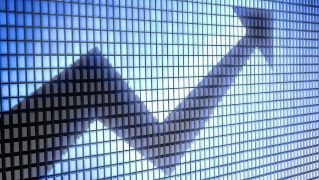 We're now NatWest Group
Come and visit us for all our latest news, insights and everything NatWest Group.