Cost pressures rise to highest levels in seven years for Scottish business
The latest Royal Bank of Scotland Scottish Business Monitor shows companies are feeling the impact of inflationary pressures.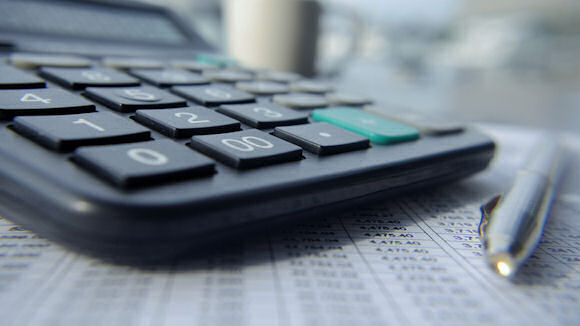 Weakening sterling and the current global growth acceleration has helped fuel the country's economy during the first half of 2018, creating strong pickup in overseas businesses for Scotland's exporters.
And the majority of companies across the country have experienced a pick up in activity during the last three months, with more expected during the remainder of the year.
But cost pressures are having a significant impact with nearly two thirds of all firms reporting an increase in costs during the second quarter of 2018. The findings are contained within the latest Royal Bank of Scotland Business Monitor, conducted by the Fraser of Allander Institute.
The survey of more than 400 Scottish businesses reveals that more than one in four (23%) enjoyed an increase in export activity in the three months to June compared to one in six (16%) reporting a decline. The balance of seven per cent compares with 12 per cent over Q3 2017 and is a significant change to the five per cent fall in 2018.
The Monitor also found that:
Exporting:
The production sector led the way during Q2 with a net 11% reporting an increase in export activity.
All businesses are optimistic that the trend will continue, with a net 11% expecting export activity to rise over the next six months.
Amongst exporters, 23% saw growth whilst 16% said sales fell. The balance, +7%, contrasts with Q1's fall of -5%. In general, producers (+11%) were seeing better sales to other countries than services firms (+4%). However, expectations for further growth are only +11%.
Sectors:
Growth was strongest in transport and communication with a quarter (24%) reporting an increase. Manufacturing and finance and business services both enjoyed a net increase of 14%.
Tourism fell flat in Q2 (net -3%) but is the most optimistic about the rest of the year with a net third (33%) expecting growth during the remainder of 2018.
Business growth and new & repeat business:
A third (35%) of firms reported an increase in the total volume of business during the last quarter, compared to 29% who witnessed a fall in activity. The balance of 7% represents a rise of six points since Q1 of this year.
Fewer firms reported growth in the East of Scotland (net +2%) than the West (+16%).
New business continued on an upward trend enjoyed since 2016. A net nine per cent stated that the volume of new business rose in the three months to June. This builds on the eight per cent reported in Q1 and the 13 per cent reported in Q4 2017.
New business volumes grew across all regions of Scotland, most strongly in West Central Scotland (33%) and in East Central Scotland (26%). Southern Scotland was weakest with a net six per cent of those surveyed reporting that new business volume has grown. This compares to 20% in the North East and 16.2% in the Highlands and Islands. Of all those surveyed, 34% expect new business volumes to increase in the next six months.
In terms of repeat business rose in the three months to June, 18% reported an increase, while 18% reported a fall. The majority, 64%, reported that repeat business remained flat during Q2. Of those surveyed, 20% expect a rise in repeat business during H2, compared to 11.5% who expect a fall.
Pressures:
Inflationary pressures continue to rise. Of those surveyed, 62% reported that costs rose in the three months to June. Just one in 25 (4%) of firms report that costs fell. The balance, +57%, compares with +54% in Q1 2018.
Cost pressures are being felt slightly more strongly in services (+63%) than in production industries (+50%). Tourism (+82%) and distribution (+70%) report the highest pressures. These figures are now as high as seven years ago.
More firms reported falling capital investment (28%) than rising expenditure. The net balance (-6%) is very close to results from the last 18 months.
Businesses employing more than 100 people are reporting rising capital expenditure (net balance of +17%) whilst smaller firms employing fewer than 20 people are likely to be investing less than they did previously (net balance of -15%).
Sebastian Burnside, Royal Bank of Scotland Chief Economist said: "It's very welcome news that Scottish businesses are reporting growth so far in 2018 and appear confident that they can maintain that momentum into the second half of the year.
"But keeping an eye out for efficiencies is as important now as it ever has been with such a wide range of sectors reporting rising cost pressures.
"Consumers have already had their incomes squeezed by higher inflation, so their ability to take much more pain is limited. Firms will have to work hard to stop rising costs eating into their margins."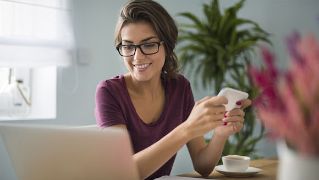 We're now NatWest Group
Come and visit us for all our latest news, insights and everything NatWest Group.