Cloudy - Economics Weekly
Some crumbs of comfort for the UK economy, but the outlook remains uncertain.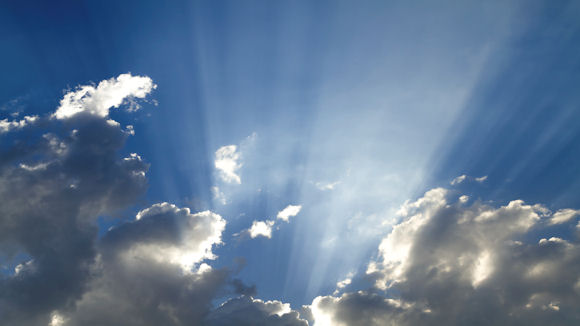 The Past. Take a small number, double it, and it's still small. UK Q1 GDP growth was revised from 0.1% to 0.2%. This was due to construction performing better, or more accurately no worse. It was revised up by 1.9 % to minus 0.8%. It also brings it a little closer to recent survey data suggesting the sector wasn't in quite such poor shape. However, investment performed worse, falling by 1.3% in Q1. All-in-all, while an upward revision is always welcome, a look under the bonnet reveals Q1 is a quarter best left in the past.

Service game. Feel you don't receive the attention you deserve? Then pity the Index of Services, a largely overlooked data release, considering services account for 79% of GDP and 80% of jobs. Services had a reasonably sprightly start to Q2, growing 0.3% between March and April. Most sub-sectors grew strongly, except the motor trade, which dropped 0.6% in April. In short, digital and knowledge-based sectors are doing well, but couriers, strangely is a sector in decline.

Not great. Another important release is consumer spending, which, perhaps unsurprisingly, accounts for 63% of GDP. Spending rose by 0.2% in real terms between Q4 2017 and Q1 2018. Not great. It's less than half the longer term average of around 0.5%. Exclude tourism, which rose a mighty 16.9% in Q1, and domestic spending increased a mere 0.1%. We are spending more on housing particularly rents, up 1.1% in Q1. As more of us rent it's probable that spending will continue to rise. On the flipside, we spent less on recreation, culture, eating out and hotels. Did I say not great?

Away from home. The BoE's latest quarterly Financial Stability Report highlighted overseas risks rather than domestic concerns. Worries about China's debt mountain, re-leveraging of US corporates, Italian banks' fragility and rising EM debt are in the ascendancy. Domestically-speaking, household balance sheets are not currently signalling a "red flag" given current low mortgage rates, stable debt/household income ratios and tighter lending conditions by banks. Brexit barely got a mention but the BoE emphasised potential operational difficulties for UK wholesale banks and markets.

Modest & cautious. The BoE's latest Agents' business conditions survey was mixed. "Weak / weaker" were mentioned fifteen times but were outnumbered by references to 'strong/stronger'. 'Modest' and 'cautious' were also cited, Business services and manufacturing (particularly exporters) remain bright spots in Q2, but investment intentions are only 'modestly positive'. Consumer demand remains weak, on squeezed real incomes, prompting further retrenchment in retail.

On target.. For the first time in six years the US core PCE deflator, the Fed's favoured inflation gauge, reached the FOMC's 2% target in May. It was 1.8%yoy in April. This chimes with other inflation measures. Slowly but surely price pressures are building in the US economy. Spare capacity in the labour market is continuing to erode, threatening higher wage growth. This argues for a further gradual Fed tightening in the coming months despite rising EM tensions. Indeed this is the message from most Fed members recently--policy remains dictated by domestic factors.

Mission accomplished. Euro area headline inflation inched higher in May, hitting the ECB's 2% upper limit for the first time in over a year, driven by surging oil prices. The core inflation rate, however, slowed to an unimpressive 1%yoy in May, from 1.1%yoy in April. Not only is service sector decelerating but goods inflation barely remains in positive territory. Not much to ride home about for the ECB with official rates look set to remain low for some time.

Gently down. Growth in unsecured consumer lending continues to cool off, rising 8.5%y/y in May, the weakest pace since late 2015. Its driven by moderation in 'other loans and advances' (personal loans) with credit card lending expanding 9.3%y/y – a pace broadly unchanged over recent years. And its steady, too, on the house lending side. Mortgage lending grew 3.3%y/y, approximately the same pace that it has been over the past few years. Similarly, the number of mortgage approvals numbered 64.5k, very close to its average pace of the past couple of years.

Cognisant. The Bank for International Settlements issued its annual dose of warnings to the economic and financial system last week. High debt levels still loom in the background – at a global level they have long since passed their pre-crisis peak. Related, rates may not be rising fast enough with financial conditions still very loose, despite the Fed hikes. But tighten too quickly and growth might be undermined. After all, there's huge uncertainty over how the economy will perform after a long period of very low rates. That leaves policy-makers with a narrow path to tread – rates up, but gradually.
This material is published by The Royal Bank of Scotland plc ("RBS"), for information purposes only and should not be regarded as providing any specific advice. Recipients should make their own independent evaluation of this information and no action should be taken, solely relying on it. This material should not be reproduced or disclosed without our consent. It is not intended for distribution in any jurisdiction in which this would be prohibited. Whilst this information is believed to be reliable, it has not been independently verified by RBS and RBS makes no representation or warranty (express or implied) of any kind, as regards the accuracy or completeness of this information, nor does it accept any responsibility or liability for any loss or damage arising in any way from any use made of or reliance placed on, this information. Unless otherwise stated, any views, forecasts, or estimates are solely those of the RBS Economics Department, as of this date and are subject to change without notice.

Posted in
Economic Analysis
Global markets
2018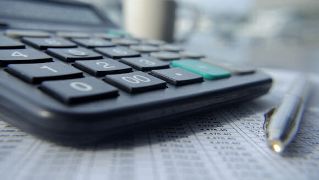 Largesse - Economics Weekly
Pressure eases on public finances, but not enough to finance a big birthday gift without recourse to higher taxes.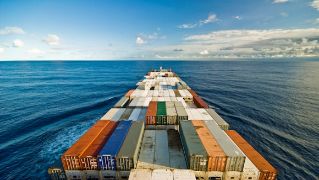 Full Time - Economics Weekly
Big, expensive, marred by controversy and inherently political. No, not the World Cup. QE. And the final whistle for this extraordinary period for monetary policy is approaching. At least for this round. And there's always the chance of extra time.
We're now NatWest Group
Come and visit us for all our latest news, insights and everything NatWest Group.