Supporting our Military, Veteran and Reservist colleagues
Hear from CEO of NatWest Markets and Executive Sponsor for RBS' Armed Forces Network - Chris Marks, on why it's important to celebrate the diversity of the people who work at RBS.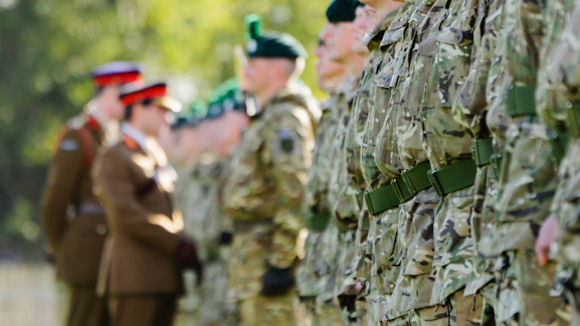 RBS has a long, proud history of working with and supporting the military, and, just as they continue to protect us, we want to serve them well - now and in the future.
Through our Holts brand, which has been around since 1809, we provide banking services to 25,000 military personnel world-wide. Inside the bank, we have a growing Armed Forces Network for employees, including Reservists and Veterans, who champion support for the Forces. Reservists are civilians who train part time alongside Regular units and, if needed, might be deployed on operations with them.
In 2016, the Ministry of Defence Employer Recognition Scheme awarded RBS a Gold Award. It was fantastic to receive recognition for the support we offer to employees by allowing them more time for training or supporting veterans or family members, embodying what the Armed Forces Covenant is about.
I'm a huge advocate and champion for the Armed Forces. I attended Welbeck, a military College and had an undergraduate cadetship with plans for a long career in the Forces until a sporting injury led me down a different career path.
Today marks Reserves Day where colleagues who give up their spare time to serve in the Reserve Forces raise awareness and encourage others to get involved. Each year, it makes me really proud to see colleagues in their uniforms in our buildings and I'd like to personally thank everyone who has served, is serving or has family involved in the Armed Forces.
Across RBS, we have an innovative, collaborative and high-energy work environment and a lot of this is down to our approach to inclusion and diversity which are fundamental to our culture and core values. Reservists provide support to the Armed Forces across a broad spectrum - from medical services to cyber expertise. We can all benefit from the different skills, experience and perspectives our Reservists bring.
Posted in
Blog
Diversity & inclusion
2018
Holt's Military Bank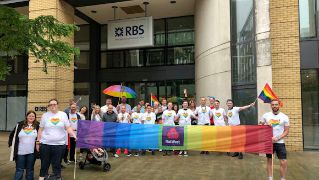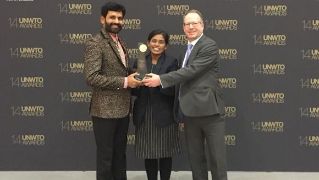 Advocating sustainable tourism in India
'From Poachers to Protectors', a community ecotourism project supported by RBS Foundation India, has won a United Nations World Tourism Organisation Award for Innovation in Enterprise. Sunil N Kumar blogs about what the award means.
We're now NatWest Group
Come and visit us for all our latest news, insights and everything NatWest Group.