Win for communities as RBS awards £1.25m in Skills & Opportunities funding
50 winning non-for-profit organisations are set to receive grants of up to £35k/€35k from round one of the 2018 RBS Skills & Opportunities Fund.
Over 26,000 public votes helped select 50 winners from 579 applications. The winning not-for-profit organisations, each receiving a grant of up to £35k/€35k, are based in communities spanning the UK and ROI, and range from charities and community groups to social enterprises and state-funded schools and colleges.
Their Skills & Opportunities Fund grants will help the winners launch or continue community projects focused on helping to build better lives and stronger communities through financial capability skills training and self-employment opportunities.
Thom Kenrick, Head of Sustainable Banking Integration and Programmes at RBS, said: "Through our Skills & Opportunities Fund we have helped over 95,100 people in disadvantaged communities, since launch. This includes helping people to gain over 21,960 qualifications, as well as helping to create over 1,640 jobs and 1,200 new businesses.
"The statistics are impressive, but it is feedback from previous winners that really brings home the impact of the Fund on individual lives as well as on our communities. We received this feedback from a participant of a previous winner's (The Women's Organisation) project:
"I'm so grateful for this support. I would never have had the confidence to take this huge step without it. I always knew that I wanted to do something when my daughter was old enough to go to college. My time to do something for me. But I would have been so scared about how all the finances would work. I cannot thank them enough." "
Round 2 will open for applications later this year
There will be a further opportunity for not-for-profit organisations with eligible projects to apply for the Skills & Opportunities funding later in the year. Read more about round 1's winners here:
Posted in
Supporting communities
Charity
Social enterprise
Start up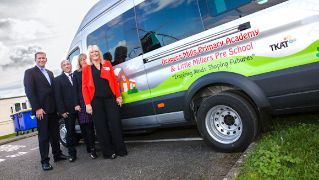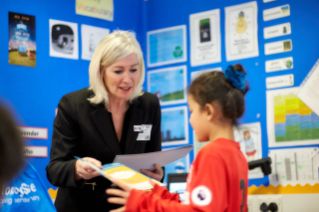 We're now NatWest Group
Come and visit us for all our latest news, insights and everything NatWest Group.