Still purring - Economics Weekly
Despite strong investment, record employment and (finally) real pay growth, weak spending slows the economy.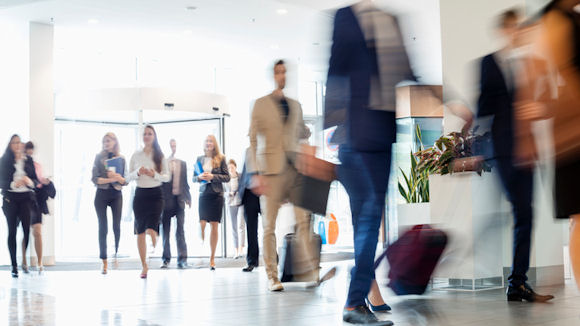 Hiring on all cylinders. The UK's well-oiled jobs machine continues to produce the goods. Another month, another record high in employment and the employment rate. The number of people in work rose by 197k in Q1, taking the total to 32.34 million and the largest quarterly gain since Q4 2015. While self-employment dipped, employee numbers posted their largest quarterly gain on record (+271k). Encouragingly three-quarters of these were full-timers. UK nationals are driving the jobs growth. Meanwhile workers from the eight East European countries that joined the EU in 2004 fell by 91k y/y. This is the largest annual fall to date. A booming Polish economy becomes harder to leave.

Fast, not furious. UK workers enjoyed the fastest rise in earnings since the summer of 2015. During the first three months of the year, regular pay (excluding bonuses), increased by 2.9% y/y. Note, this outpaced CPI inflation. Yet a 0.2%y/y rise in real earnings isn't much to get excited about. That said, public sector workers and those in receipt of working-age benefits would happily swap their pay caps and benefits freezes for a modest real terms increase in income. Yet only productivity really provides the path to prosperity. And that front is decidedly chilly. Output per hour worked fell by 0.5% in the first quarter. A rise in hours worked was not matched by output. We may be working harder but not smarter.

Shift. It's funny. We wait years for the UK economy to rebalance away from consumer spending towards investment yet when it happens, we worry. The Bank of England survey of business conditions reconfirm the pitiful state of consumer spending and there's no doubt non-online retailing is struggling. But manufacturing, especially exporters, remain reasonably chipper. This despite labour costs now the highest since the crisis. Indeed manufacturing is fast reaching maximum capacity. This suggests investment should hold up well and firms currently have deep cash reserves. Credit demand for M&A remains strong, as take-overs remain 'on trend' for 2018.

Rebound on the way. Eurozone GDP growth was confirmed as 0.4%q/q in Q1. A blockbuster figure compared to the UK's 0.1%. But it was soft after three 0.7% figures on the spin. Like the UK, one-off factors are getting the blame, including the weather, strikes in France and even a bout of flu in Germany! An improved performance in Q2 is expected – a similar hope for the UK. Italy and Spain showed less obvious signs of a slowdown, also lending support to the forecast of a better Q2.

Rounding error. Goods exports from the Eurozone were a whisker away from the €200bn mark in March (€199.9bn), exceeded only twice before. It's not a weak Euro that's behind this. One Euro gets you about 1.18 US dollars, bang in the middle of the 1.12-1.24 range it has traded in over the last 12 months. Instead its simply solid growth from the EZ's customer nations. The biggest market, the US, saw imports of EZ products rise 2.2%. Smaller markets like Turkey, Japan and South Korea managed double digit growth. Slightly more concerning, China's appetite for goods from the Eurozone grew by a sluggish 0.6%. Here's hoping the bloc's 2nd biggest market livens up.

Low. The European Central Bank would like to slow its asset purchase scheme (QE) and gradually reduce member states' reliance on what was once considered extraordinary monetary policy. A little inflation would help. So rate setters won't welcome news that annual inflation slowed in April, to 1.2% (it was 1.9% a year ago). Despite a roaring economy, Ireland's inflation fell to -0.1%y/y in April, a drop of 0.2% on the month. Service inflation, a good indicator of underlying inflation within the region, was 1%. While that might please inflation hawks (i.e., creditors), central banks and debtors may disagree.

In hindsight. US retail sales grew by 0.4% in April, after an upwardly revised 0.5% in March. February was also revised up. It seems the US consumer didn't have quite the soft patch in Q1 as previously thought. And nor should it. Job growth remains robust and wages, while nothing to write home about, are rising faster than inflation. Take home pay is also being boosted by tax cuts. The US consumer has enough reasons to be cheerful.

Sinking. The dollar has risen sharply over the past month, sparking fears, as it often does when the dollar is on the march, of trouble for emerging markets. Why so? First and most obvious is a stronger dollar raises the cost of servicing dollar denominated debt, which emerging markets often hold. Second, emerging markets often attempt to limit the depreciation of their currency by intervening through spending their external reserves. In other words, they deplete their biggest external asset. Investors can quickly take fright. In the past, dollar strengthening has been the prelude to full-blown crises.
This material is published by The Royal Bank of Scotland plc ("RBS"), for information purposes only and should not be regarded as providing any specific advice. Recipients should make their own independent evaluation of this information and no action should be taken, solely relying on it. This material should not be reproduced or disclosed without our consent. It is not intended for distribution in any jurisdiction in which this would be prohibited. Whilst this information is believed to be reliable, it has not been independently verified by RBS and RBS makes no representation or warranty (express or implied) of any kind, as regards the accuracy or completeness of this information, nor does it accept any responsibility or liability for any loss or damage arising in any way from any use made of or reliance placed on, this information. Unless otherwise stated, any views, forecasts, or estimates are solely those of the RBS Economics Department, as of this date and are subject to change without notice.
Posted in

Economic Analysis
Global markets
2018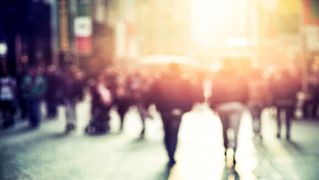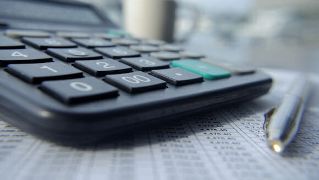 Oceans apart - Economics Weekly
Since 2008 the major central banks have been, by and large, pushing in the same direction. No longer. There's widening clear blue water separating the outlook for interest rates either side of the pond.
We're now NatWest Group
Come and visit us for all our latest news, insights and everything NatWest Group.