RBS announces branch network changes in England and Wales
Royal Bank of Scotland in England & Wales and NatWest retail banking business in Scotland was due to be divested and launched as a separate 'challenger bank', under the brand name, Williams & Glyn. Although part of the RBS Group, this network operated with a different strategy and with different choices for customers, with the intention that it would become a completely separate bank. The divestment is now not going ahead and so the Williams & Glyn business, including its branch network, are being reintegrated back into the core bank.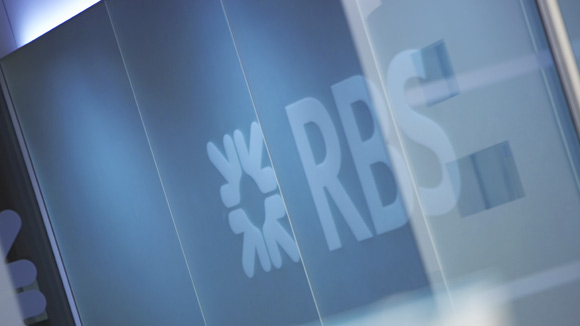 The Royal Bank of Scotland retail banking business in England & Wales has essentially been run as a standalone bank for around eight years and this status as a 'business-for-sale' meant that it diverged in a number ways from the customer offering, products, services, branch automation and online banking capabilities of the core bank.

The vast majority of branches across the Royal Bank of Scotland in England & Wales are in close proximity to either another Royal Bank of Scotland in England & Wales branch or a NatWest branch. Following a review of the branch network in England and Wales a decision has been taken to close 162 Royal Bank of Scotland branches. There will be no changes to the NatWest retail banking business in Scotland. As a result of this process, around 792 roles will be made redundant, and employees will be supported with the option to leave on a voluntary basis.

An RBS spokesperson said: "We are no longer launching Williams & Glyn as a challenger bank, and we now have two branch networks operating in close proximity to each other; NatWest and Royal Bank of Scotland, in England & Wales. As a result we have had to review our overall branch footprint in England and Wales and we've made the difficult decision to close a number of Royal Bank of Scotland branches. Customers of Royal Bank of Scotland in England & Wales will be able to use NatWest branches instead for their everyday banking needs.

Furthermore, the way customers bank with us has changed radically over the last few years. Since 2014, branch transactions across Royal Bank of Scotland in England & Wales are down 30%. During this same period, there has been a 53% increase in the number of customers using mobile banking and mobile transactions have increased by 74%. We now provide our customers with more ways to bank with us than ever before – customers can choose from a range of digital, face-to-face and local options to suit their needs.

We expect these branch closures to result in around 792 roles being made redundant. We realise this is difficult news for our colleagues and we are doing everything we can to support those affected. We will ensure compulsory redundancies are kept to an absolute minimum".

The bank remains committed to ensuring customers and communities are able to continue accessing quality banking services. The bank will be writing to customers of affected branches to highlight the alternative ways to bank in their area. Technology has also been developed which means that customers of Royal Bank of Scotland can now use NatWest branches for their everyday banking, such as withdrawing cash, checking balances or paying in (and vice versa). Additionally, personal and business customers will be able to access a range of services at either a Royal Bank of Scotland or NatWest branch, including payments, international services, account detail changes and mandates. In order to support Royal Bank of Scotland customers with these services and their banking needs, members of staff will be dedicated to nearby NatWest branches to offer assistance.

Not all customers are comfortable or familiar with using online or mobile banking, so the bank has created a new specialist taskforce of TechXperts who will be dedicated to supporting customers with training and support with digital skills.

Williams & Glynn
2018
We're now NatWest Group
Come and visit us for all our latest news, insights and everything NatWest Group.