NatWest MoneySense to help young people understand how financial decisions affect mental health
Gambling and poor money management can contribute towards poor mental health among young people. During Mental Health Awareness Week, NatWest is raising awareness of the problem by introducing new educational materials to its MoneySense programme.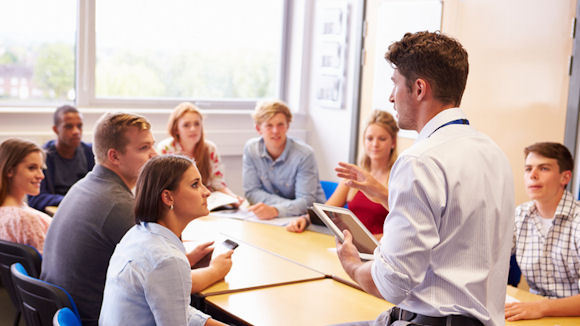 According to the Money Advice Service, young people's attitudes to money are established by the age of seven, and many young people leave school lacking basic financial skills. Only 43% of young people are confident about managing their money, 59% of 16-17 year olds can't read a payslip and 32% have no experience of putting money into a bank account.
NatWest's new MoneySense educational resources will help young people understand the consequences of poor money management, gambling and the effects that becoming victim to a fraud or scam can have on mental wellbeing. Using interactive games and emojis, pupils can explore how financial decisions can affect feelings and emotional wellbeing.
MoneySense also looks at two issues that can often put young people at risk - online gambling and money mule schemes. According to Young Gamblers Education Trust, 5% of 11-15 year olds had spent their own money on a draw-based game or a scratch card in the last seven days and 64% of under-16s had played an online gambling-style game on their smartphone or tablet in the last seven days.
Adrian Sladden, CEO, Young Gamblers Education Trust, said: "At the Young Gamblers Education Trust we see the serious issues which young people have around money management and both gambling and social gaming. We value the launch of Money Sense and the shared values reflected in the excellent learning materials. We are sure that the programme will have a significant effect in helping young people cope with managing their money in an ever-changing world."
Kirsty Britz, Director of Sustainable Banking at NatWest, said: "At NatWest, we know how important it is to teach children and young people about money, I am really pleased that we've been able to enhance the service we offer to teach children and young people the connection between money management and mental health. Financial education is a vital part of staying mentally healthy, as well as safe and secure.
"As we build towards educating a further one million young people about money by the end of 2018, I'd encourage all schools to use these free NatWest resources in their classrooms – it's easy to register at mymoneysense.com."
About MoneySense
NatWest MoneySense is a free flagship financial education programme from NatWest for 5–18 year-olds, helping young people to make sense of money and build a better financial future.
Earlier this year, NatWest MoneySense introduced a new workshop module to teach young people aged 8-12 about the importance of avoiding scams and increase their awareness of fraud. The new fraud workshop saw pupils having to solve a number of clues and identify different types of fraud to help them learn how to keep themselves and their families safe from fraud and scams.
Posted in
Supporting communities
Education
2018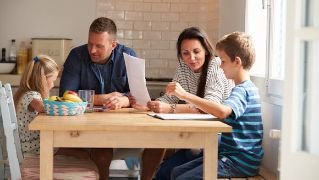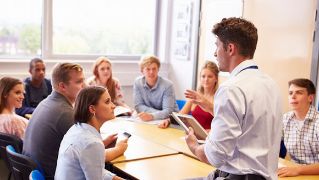 Helping young people become 'scam-aware'
To mark Scams Awareness Month, we hear from Director of Sustainable Banking, Kirsty Britz on how the bank's MoneySense programme is helping young people learn about the importance of keeping money safe.
We're now NatWest Group
Come and visit us for all our latest news, insights and everything NatWest Group.