2018 NatWest everywoman Awards open for entries
NatWest and everywoman have launched their annual search for the UK's leading female entrepreneurs.
The NatWest everywoman Awards celebrate the achievements of UK-based women business owners. For 16 years, the awards have recognised the success of women from a wide variety of industries, uncovering strong and authentic role models who challenge preconceptions and provide confidence and inspiration in equal measure.
Judged by successful female business owners, who themselves have been on the entrepreneurial journey, the awards distinguish between the challenges of the start-up years through scale up and international expansion. The judges, including Chrissie Rucker OBE, Cath Kidston MBE, Amanda Wakeley OBE and Poonam Gupta OBE, also look at how technology, innovation, diversity and social impact have helped businesses to thrive and grow.
Female entrepreneurship has increased exponentially over the lifetime of the NatWest everywoman Awards with women starting 126,000 businesses annually, representing 7.3% of economic growth, according to the Global Entrepreneurship Monitor.
Karen Gill MBE, co-founder of everywoman, said: "The impact these awards have on those who are nominated cannot be underestimated. Our winners go on to secure investment, mentors, government recognition and profile in the media as a result of the exposure and credibility these awards bring to their businesses. We have always been passionate about the importance of role models – in the words of Marian Wright Edelman, 'you can't be what you can't see'; 74% of our everywomanNetwork membership cite role models as a major source of their inspiration and this, coupled with the economic impact of more female entrepreneurs, mean that the NatWest everywoman Awards continue to be both relevant and essential."
2017 Woman of the Year Victoria Robertshaw of Keelham Farm Shop, said: "Winning the NatWest everywoman Award has been a truly uplifting experience for me and the team at Keelham Farm Shop. It is such a great platform to shout about our achievements as a business and the whole team has felt a real sense of pride. The award brought some great publicity to the brand and the programme is immeasurable in terms of its importance for women in business."
Yvonne Greeves, Head of Women in Business at NatWest, said: "We are very proud to recognise these women, who are not just successful in their own businesses, but are also great role models. The importance of women in business cannot be underestimated, so we hope these role models will inspire other women to take their first steps in business. To help these entrepreneurs and would-be business owners, NatWest has a network of over 400 externally accredited Women in Business specialists who understand our customers' ambitions and provide business advice, mentoring and networking opportunities."
The 2018 NatWest everywoman Awards are free to enter here and the deadline for entry is 2 July 2018.
Posted in
Supporting individuals
NatWest
Awards
Diversity & inclusion
Social enterprise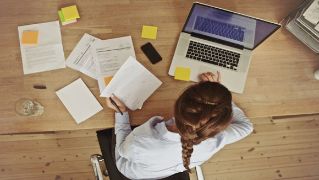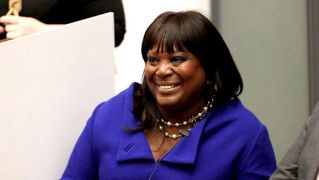 Paving the way for diversity and inclusion
Having recently been named on the Queen's Birthday Honours list and among The Financial Times' 'EMpower Top 100 Minority Leaders', Heather Melville blogs on why inclusion is important to her and how she's helped create a diverse workplace during her career.
We're now NatWest Group
Come and visit us for all our latest news, insights and everything NatWest Group.