Skills and Opportunities Fund public vote now open
Top voted organisations will be awarded up to £35k from the first round of the 2018 RBS Skills and Opportunities Fund.
Voting for the first round of the 2018 Skills and Opportunities Fund is open until midday on Friday 20 April, and the winning organisations will be announced on Friday 25 May 2018.
For some of the organisations shortlisted, funding will help to get a new project off the ground; for others it will help to extend or widen a previously tried and tested initiative. In all cases, a Skills & Opportunities Fund grant will help people in some of the most deprived communities help themselves, with improved financial skills and / or self-employment prospects.
Since the Fund first opened for applications in 2015, 344 community organisations across the UK and Ireland have received almost £7.5m (over €8m) in grants, leading to 1,200 new businesses, 1,642 jobs and 13,014 qualifications, and benefitting over 95,000 people in total.
Thom Kenrick, Head of Sustainable Banking Integration and Programmes at RBS, said: "The projects funded by the Skills & Opportunities Fund are helping thousands of people across the UK & Ireland to develop money or business skills, gain qualifications, or start a new business. Voting takes just seconds but feedback tells us that the benefits can last a lifetime."
The public can vote here:
Posted in
Supporting communities
Charity
Diversity & inclusion
Social enterprise
Sustainability
2018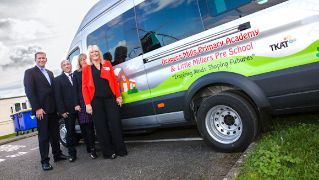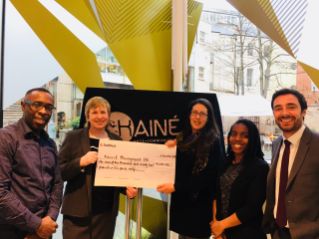 We're now NatWest Group
Come and visit us for all our latest news, insights and everything NatWest Group.