Royal Bank of Scotland Scottish Business Monitor - Q1 2018
New figures from the latest Royal Bank of Scotland Business Monitor, conducted by the Fraser of Allander Institute, reveal that Scotland has experienced the weakest volume of business in two years.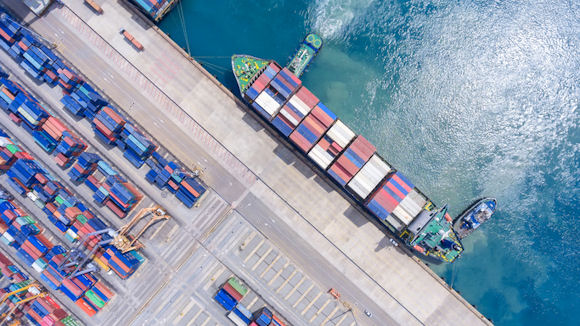 Most regions across Scotland have seen no increase in growth during the first quarter of the year, with the exception of the East Central areas, boosted by the financial services sector.
But despite such negativity, companies remain optimistic, with the majority of firms preparing for a strong rebound over the course of the next six months.
Main highlights from the latest Royal Bank of Scotland Business Monitor, which surveyed more than 400 Scottish businesses, reveal that:

• A third of firms said turnover rose in the three months to March, whilst 32% reported that turnover fell.

• Turnover grew in East Central Scotland (+12%) but was sluggish or negative elsewhere.

• One in six (16%) exporters reported that export activity rose in the three months to March, with one in five (21%) reporting a decline. Exports declined in both services and production.

• Inflationary pressures reported last year continue to affect businesses. For the first three months of 2018, 59% of firms report that costs rose. Just one in 25 firms report that costs fell.

• Cost pressures were especially strong in tourism (+65%), distribution (+63%), and construction (+60%).

• One in five (20%) firms reported that new capital investment rose in the three months to March and more than one in four (27%) that capital investment fell.

Commenting on the figures, Sebastian Burnside, Chief Economist with Royal Bank of Scotland, said: "Scottish businesses are eagerly anticipating an end to the squeeze on household finances.

"Inflation was still eating away at people's pay packets in the first quarter of this year, leading to businesses reporting stable revenues. But looking forward there's confidence that demand will pick up as price pressures start to ease."

Professor Graeme Roy, Director of the Fraser of Allander Institute, added: "Following a challenging 2017, this first Scottish Business Monitor of the year shows that the Scottish economy continues to face challenging trading conditions.

"Firms in the survey reported a slowdown in some key trends but businesses expect many of these trends to pick up during the remainder of 2018. For example, the survey finds that export activity unexpectedly fell, however on balance firms expect export activity to grow over the coming 6 months.

"Meanwhile planned investment activity – something which is key to long term economic growth – remains stubbornly low and firms don't expect this to improve in the immediate period ahead."

Exports