Royal Bank of Scotland Kiltwalk raises £2m for Scottish charities
A record breaking 10,063 walkers took part in the Glasgow Kiltwalk.
Over 10,000 walkers took to the streets of Glasgow on Sunday 29 April to take part in the biggest ever Royal Bank of Scotland Kiltwalk.
The Kiltwalk event was one of four which walkers can choose from in 2018. Upcoming walks are: Aberdeen on 3 June; St Andrews to Dundee on 19 August; and Edinburgh on 16 September. Each walk has three distances to choose from to suit people of all ages and abilities.
The Glasgow Kiltwalk alone is set to raise more than £1.5 million. Funds raised will receive a 40% boost from philanthropy organisation The Hunter Foundation, which will take the amount raised so far to over £2 million. All funds raised will go to the 600 Scottish charities taking part.
Sir Tom Hunter, Founder of the Hunter Foundation, said: "This goes to the heart of what Scotland is all about – caring for one another. We live in an incredible country with people who are willing to literally go the extra mile for those who need it most. I am so proud of everyone who took part today. The efforts of every Kiltwalker will make a real, lasting and impactful difference to charities across Scotland supporting thousands of people and the causes they care about."
Malcolm Buchanan, Chairman of the Royal Bank of Scotland's Scottish board, added: "We've watched as the Kiltwalk has grown. Today was a day to take stock of what everyone involved has managed to achieve in the last few years. It really is incredibly humbling. Well done to every walker, every volunteer, every supporter and indeed everyone involved in making today the biggest ever Kiltwalk."
Posted in
Supporting communities
The Royal Bank of Scotland
Scotland
Charity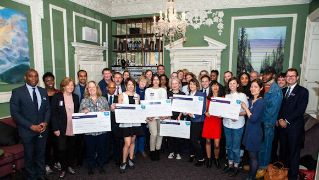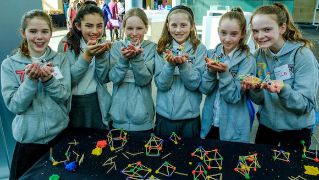 We're now NatWest Group
Come and visit us for all our latest news, insights and everything NatWest Group.