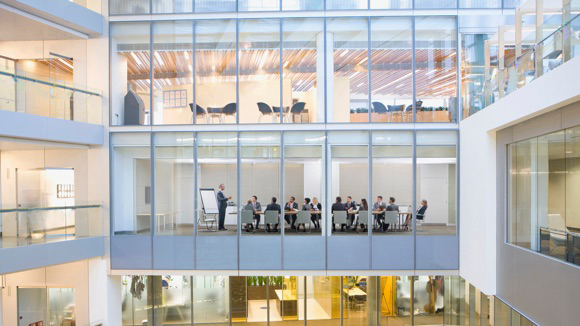 RBS reported an operating profit before tax of £1,213 million, £500 million, or 70.1%, higher than Q1 2017.

Q1 2018 attributable profit of £792 million compared with £259 million for Q1 2017.

2.8% increase in income and a 2.1% reduction in costs, excluding strategic and litigation and conduct costs, driving a 4.9% improvement in operating leverage compared with Q1 2017.

Ross McEwan, CEO commented:

"In the first three months of 2018, we made a pre-tax profit of £1.2 billion. This contributed to a bottom line profit in the period of £792 million, exceeding the full year 2017 profit we reported back in February.

This is a good set of results showing the progress we are making, despite a more competitive market.

Income is up, costs are down and we've maintained capital strength."
Growing income

Income increased by £90 million, or 2.8%, compared with Q1 2017. Compared with Q4 2017, income increased by £245 million largely reflecting higher NatWest Markets income.
Net interest margin (NIM) was stable at 2.04% compared with Q4 2017, but was 2 basis points lower excluding Q4 2017 one-off items, reflecting competitive pressure, 1 basis point, and IFRS 9 accounting impacts, 1 basis point. NIM was 20 basis points lower than Q1 2017 reflecting increased liquidity, mix impacts and competitive pressures on margins.
Cutting costs through continued transformation and increased digitisation

Operating costs decreased by £442 million, or 18.0%, compared with Q1 2017. Excluding strategic and litigation and conduct costs, costs decreased by £39 million, or 2.1%, and FTEs reduced by 7.0%.
5.75 million customers now regularly using our mobile app, 21% higher than Q1 2017 and 5% higher than Q4 2017. 55% of personal unsecured loans sales are via the digital channel, 39% higher than Q1 2017. Business Banking digital current account openings accounted for 82% of total accounts opened, up from 59% in Q1 2017.
Compared with Q1 2017, branch counter transactions were down around 7%, ATM transactions were down 17% and cheque usage was down 17%.
Stronger capital position
CET1 ratio increased by 50 basis points in the quarter to 16.4% and remains ahead of our target.
RWAs increased by £1.8 billion compared with Q4 2017. Excluding the impact of model uplifts within Commercial Banking, RWAs reduced by £2.5 billion.
Successfully completed a sterling equivalent of £2.1 billion MREL compliant debt issuance against our planned £4-6 billion issuance in 2018.
---
Conference call replays:
Replays can be accessed two hours post event. Replay facilities will be available until Sunday 13 May 2018. To access a replay dial-in from the following telephone numbers and use the appropriate access code from the list below:

International dial: +44 (0) 1452 550 000
UK free call dial: 0800 953 1533

Wires Conference Audio conference ID: 7887787
Analyst Conference Audio conference ID: 7597919
---

Transcripts:
Visit our Results Centre for more information
Results
2018
We're now NatWest Group
Come and visit us for all our latest news, insights and everything NatWest Group.