NatWest reveals the eight money scams to be aware of in 2018
NatWest and The Future Laboratory published a new report detailing the top ways scammers and fraudsters will attempt to get their hands on consumers cash in 2018.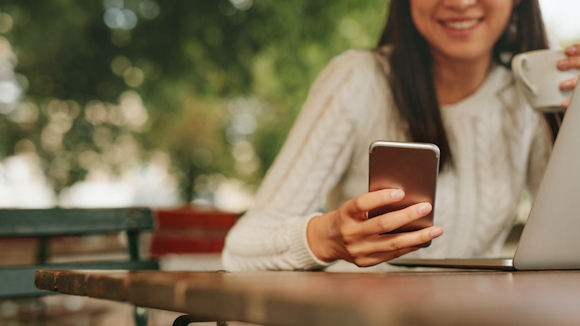 A new report from NatWest and research agency The Future Laboratory has analysed data (1) from the last 18 months to predict eight frauds and scams expected to emerge as 2018 gets under way: from social media spying and planting malicious software on smart phones to Brexit, money muling and even taking advantage of the excitement around the Royal wedding. As part of its commitment to protecting its customers from fraud and scams NatWest has also compiled advice for how consumers can keep themselves safe.

The NatWest Digital Safety 2018 report has found that while the banking industry is working hard to combat digital frauds and scams with innovative new systems, criminals are constantly coming up with new and more sophisticated ways to try and defraud customers. NatWest is urging consumers and the banking industry as a whole to remain vigilant in order to stop scammers in their tracks.
1. Social media spying: As we move into 2018 we can expect to see financial fraudsters target consumers in an increasingly personalised way. People can be very liberal with posting information on social media and might not realise how much they're giving away, but to a fraudster the posts can be very helpful in setting up a scam. For example:
• A fraudster might spot a post from someone about moving to a new house and know it's likely they will have funds from their previous property hitting their bank accounts soon. This could result in the fraudsters impersonating their solicitor and requesting for funds to be misdirected to them.

2. Malicious software on smartphones: An emerging threat is how malware will manifest in mobile banking on smartphones. Malware is the malicious software criminal gangs use to spy on victims' browsing habits. Up until now, malware has mainly been restricted to PCs, laptops and tablets, but it's expected the threat will grow among mobile devices and people who 'jailbreak' their phones are especially at risk.

3. Bogus Brexit investments: As we enter 2018, Brexit remains a confusing issue for many people. Consumers should be wary of attempts from scammers to use our departure from the EU to push fake investment opportunities. For example, scammers may email customers, warning Brexit will decimate their savings, and that they urgently need to move them into a seemingly plausible, but actually fake, investment product, safe from any potential Brexit fall out.

4. FIFA World Cup forgery: Football fanatics will be desperate to get hold of tickets to matches in Russia this summer for the World Cup. Tens of thousands of loyal fans will be hoping to head to Russia - and looking for bargain tickets and travel companies to get them there. Some sites will sell tickets that are either fake – or will never arrive. It is also expected that counterfeit package trips to Russia will be sold by fake travel companies. These trips will never materialise, and the money will have disappeared into the pockets of criminals.

5. Money mules: Mule recruiters are predicted to trawl social media for potential targets – particularly cash-strapped students in university towns – and use them to inadvertently launder money. Money mules receive the stolen funds into their account, they are then asked to withdraw it and wire the money to a different account, often one overseas, keeping some of the money for themselves.

6. Royal Wedding fever: It's not just Prince Harry and Meghan Markle getting married this year, lots of other couples will be tying the knot too. As the cost of weddings increases, experts fear brides and grooms are becoming easy prey for scammers who tempt victims with extravagant offers at bargain prices. Scammers can set up fake websites within minutes for elements of the big day like venue hire, catering, or wedding dresses that can look exactly like the real thing. Fake wedding planners will take people's money and disappear into thin air.

7. Stealing hearts… and money: More than 16 million people were using dating apps in 2017 and this number is set to increase in 2018. Criminals create fake profiles to form a relationship with their victims. They use the messaging functionality to quickly (and subtly) mine personal details – where a person lives, a pet's name, favourite sports team – and steal the customer's identity and open credit cards and loans in their name. Alternatively, they work to build a trusted relationship with their victim. Just when the victim thinks they've met the perfect partner the scammer asks for money – for example; they need money to pay for travel to come visit.

8. First-time buyers: Scammers are at the ready to steal deposits from first-time buyers who are desperate to own their first home. For example, computer hackers monitor emails sent by a solicitor and then they pounce, pretending to be the solicitor and telling them the solicitors' bank account details have changed.

To help customers navigate these potential frauds and scams, NatWest has developed its top tips for consumers to remember when banking online:
1. Be vigilant. Just because someone knows basic personal details (such as names and addresses or even a customer's mother's maiden name), it doesn't mean they are genuine. We advise customers to listen to their instincts – if something feels wrong then it is usually right to pause and question it.
2. Customers should always follow their bank's security advice and never provide remote access to their device when asked to do so following a cold call.
3. Customers should be cautious with what they disclose on social media and take precautions to ensure that their profile is private and only viewable to people they know.
4. Customers should keep their mobile devices' operating systems up to date to ensure that they have the latest security patches and upgrades. Think carefully before jailbreaking or rooting a device as it may weaken security and expose it to additional risks.
5. A genuine bank or organisation will never ask a customer to transfer money for fraud reasons or contact them out of the blue to ask for their PIN or full password. Stay in control and have the confidence to refuse unusual requests for information.
Julie McArdle, NatWest Security Manager commented: "At NatWest, our top priority is keeping our customers safe and secure online. Financial fraud is now the most common crime in the UK, and we want to help our customers understand the different types of scams that might emerge in 2018 and how they can best protect themselves."
Download the NatWest Digital Safety 2018 report here [3MB PDF]
(1)Data provided from RBS Scams Monthly Index 2017 reports and RBS Security team


Preventing fraud
Technology
NatWest
2018
We're now NatWest Group
Come and visit us for all our latest news, insights and everything NatWest Group.