Advocating sustainable tourism in India
'From Poachers to Protectors', a community ecotourism project supported by RBS Foundation India, has won a United Nations World Tourism Organisation Award for Innovation in Enterprise. Sunil N Kumar blogs about what the award means.
'From Poachers to Protectors', run by RBS Foundation India in partnership with the Mangalajodi Ecotourism Trust, is a conservation project aimed at protecting the biodiversity of Chilika lake through the protection of birdlife in Mangalajodi area of the lake.
Conserving resident and migratory birds
Mangalajodi is a small and picturesque fishing village on the northern shores of Lake Chilika in Orissa. The marshy freshwater lake is home to more than 200 species of resident and migratory birds. But two decades ago, Mangalajodi was a poacher's village, exploited for self-consumption and trade. A census carried out in the year 2000 recorded only 2,000 birds (from an earlier population of around 300,000) and called for conservation action.
This is why we at RBS Foundation India got involved. In 2009 the Foundation led and supported the creation of a community-owned ecotourism enterprise called Mangalajodi Ecotourism Trust, with a view to creating conservation-linked incentives. This included a tourist facility, interpretation area and a souvenir shop. Through RBS Foundation India's 'Magic Hands @ Work' initiative, colleagues from the bank volunteered their skills and time to help create a financial and marketing framework for the enterprise.
Today the Mangalajodi Ecotourism Trust welcomes tourists to Mangalajodi's 'Birds Paradise', which hosts more than 300,000 birds.
Being recognised for our sustainability agenda
The United Nations World Tourism Organisation Awards recognise individuals and projects for their innovation and dedication to developing and advocating sustainable tourism in line with the United Nation's Sustainable Development Goals. 'From Poachers to Protectors' stood out among 128 entries from 55 countries, for effectively using local community leadership and knowledge of biodiversity in an enterprise.
The award truly recognises the hard-work and relentless effort the teams have put in to support our sustainability agenda in India. Our Mangalajodi initiative is a great example of how people can take the lead in conservation of biodiversity, and I'm extremely proud and happy to see the bank receive this recognition.
Posted in
Blog
Sustainability
2018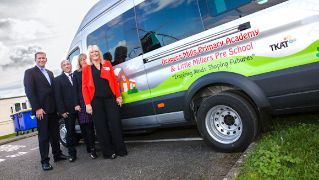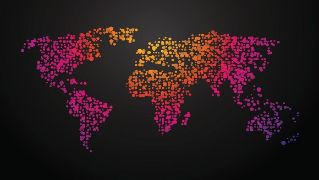 We're now NatWest Group
Come and visit us for all our latest news, insights and everything NatWest Group.