Working with FinTechs to help our customers
On National Innovation Day, NatWest's Anna Jatta blogs about the bank's recent innovations and how they're helping make life easier for its business customers.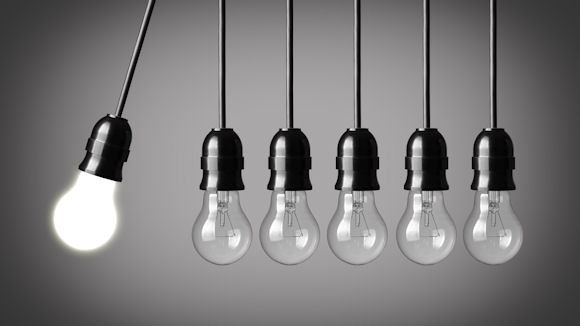 At NatWest, we want to be the best bank for British business. It's a goal that we won't be able to achieve without working with a diverse range of partners and innovators, as well as listening to the evolving needs of our customers and their businesses. We know that we need to go above and beyond; to offer our customers proactive help and to bring them best-in-class innovation so that they can spend less time on admin and more time on running their business.
Working with FinTechs
Innovation is about being good at listening and paying attention; to spot the patterns that tell you which new products or services are solving a problem. At the bank we're always looking for opportunities to bring innovative new products and features to our customers. To do this we look at which FinTechs are out there, what they're doing, what we can learn from them and how we can work together.
For example earlier this week, in partnership with the Department of International Trade, NatWest hosted more than 50 FinTech companies at the European FinTech Mission Conference. At the event we welcomed the latest in FinTech innovation from around Europe to give them an opportunity to meet and collaborate with each other, and show them the benefits of working here in the UK.
Innovating for our customers
NatWest has a proud history of innovation. Here are a few examples of how we're embracing innovation to help our customers today:
Customers can benefit from our digital platform Esme, which allows small and medium sized businesses to quickly obtain unsecured loans of up to £150,000.
We have a partnership with FreeAgent, a FinTech that provides cloud-based accounting software for small business owners to track their finances, manage invoices and report their taxes digitally. Our customers can access the service for free using their digital banking details.
Earlier this year we introduced a 'Receipts' feature on our award-winning* mobile banking app which helps business customers manage their expenses digitally.
New small business customers can benefit from a digital on-boarding process – meaning they don't need any paper to open a business bank account.
50% of our small business loans are currently offered online.
All of this really shows our desire to use innovation to make customers lives easier, so that they can focus on what they do best - running their business.
*Mobile banking app voted best banking app in the British Bank Awards 2017.
Disclaimer:
This article is for media use only and is not a financial promotion.
Mobile banking app available to online banking customers with a UK or international mobile number in specific countries.
Esme Loans targets UK SMEs with a turnover of over £15k (max £25m). Businesses need to be Limited Companies and have been trading for a minimum of 18 months. Applicants must be 18 years or over and be able to provide a personal guarantee for the loan and a director of the business.
FreeAgent is currently free to NatWest customers. To qualify you need to share your FreeAgent information with NatWest. Find out more here.
To apply for a small business loan you must be a UK resident and aged 18 or over. A director's guarantee may be required. Subject to status and for business use only.
Blog
NatWest
Innovation
Loans
Business banking
Technology
2018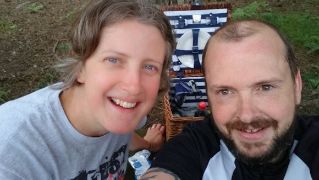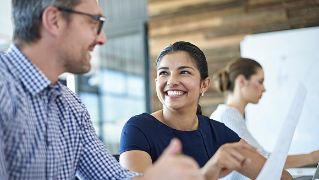 We're now NatWest Group
Come and visit us for all our latest news, insights and everything NatWest Group.