NatWest confirms ongoing commitment to supporting entrepreneurs through its UK-wide network of free business accelerators
NatWest has announced today that it has come to an agreement with Entrepreneurial Spark that will see the transition of its network of entrepreneur accelerator hubs to be 100% managed and run by the bank.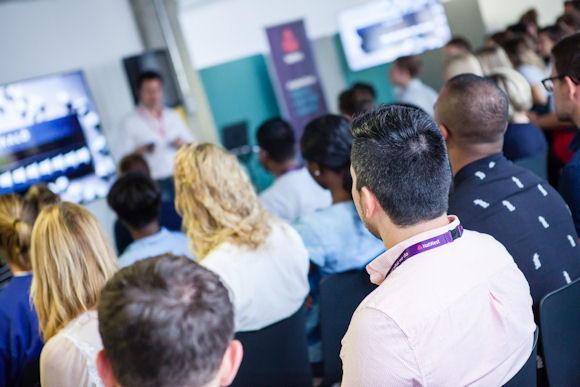 Powered by NatWest in partnership with Entrepreneurial Spark, the first accelerator was launched in Birmingham three years ago. A further 11 hubs have been opened in every region of the UK, creating the UK's largest free business accelerator network for start ups and high growth businesses.
Today also sees the launch of the latest Impact Report, which reveals that the nearly 4,000 entrepreneurs who have been supported across the accelerator hubs have raised over £255 million in investment and created more than 8,000 jobs.
Today's announcement confirms NatWest's firm commitment to ensuring that the UK's entrepreneurs get the best possible start and chance to succeed.
Alison Rose, CEO of Commercial and Private Banking at NatWest, said:

"As the latest Impact Report clearly demonstrates, the comprehensive programme of free enablement, mentoring and bespoke coaching developed in partnership with Entrepreneurial Spark has revolutionised the way we support entrepreneurs, and is really working. We are committed to continuing this success, and through our UK-wide network of 12 business accelerator hubs, we will support and continue to change the lives of entrepreneurs by providing full wrap-around care to the UK's most inspiring start-ups and high growth businesses. On behalf of everyone at NatWest, I want to thank Entrepreneurial Spark for the past three years in partnership and wish them every success with their future ambitions."
Today's announcement also impacts the Royal Bank of Scotland and Ulster Bank business accelerator hubs.
Applications are currently being accepted to join the next cohort starting in April 2018. See further information and details on how to apply here.
Our news
Enterprise
Start up
We're now NatWest Group
Come and visit us for all our latest news, insights and everything NatWest Group.