Guest blog: Why we need to talk about debt and relationships
This month we're profiling guest blogs from a selection of charity and consumer groups on financial capability and debt. In the first of the series, hear from Chris Sherwood, CEO of relationships charity Relate, on the link between relationships and debt.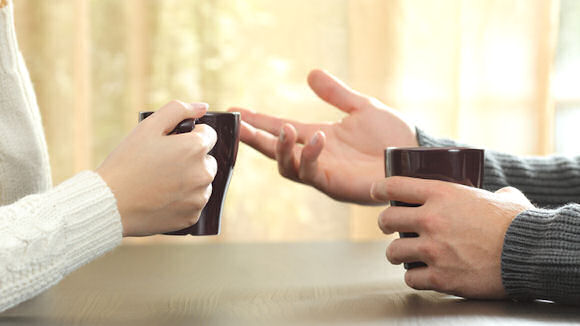 Relate, the leading relationships charity, recently published research which examines how relationships and finances are linked.* Our research found that debt problems can increase levels of stress, conflict and relationship breakdown; one in 10 people argue with their partner about debt or finances at least once a fortnight, while being in arrears with bills more than doubles the risk of relationship breakdown.
Things like the breakdown of a relationship, or an abusive relationship, can sometimes lead to debt problems. And relationships can influence how we manage finances, for example in how openly we communicate about our financial situation with our partner. The research found that one in seven people in Britain have hidden debt from their partner – and half are still hiding it. Relationship difficulties and financial problems can form a damaging spiral – each exacerbating the other.
What help is available?
Talking about debt with a partner can be difficult, and our research shows that a third of people say they would benefit from support in talking to partners about debt and finances. Relate can help with relationship difficulties, every year we help over a million people strengthen their relationships.
Charities like Citizens Advice, National Debt Line, StepChange and Christians Against Poverty can help with debt problems, and financial services already signpost their customers to free debt advice. Some banks including NatWest, Royal Bank of Scotland and Ulster Bank have specialist teams which refer customers to specialist support when a customer needs it.
Ultimately, better communication about finances and debt can build healthier relationships and stronger financial management. And Relate is seeking to work with partners in financial services, the money advice sector and government to develop more joined-up support for people to manage their finances and relationships.
*Information on the research method and sample can be found in the report.
Posted in
Blog
Education
Personal banking
2018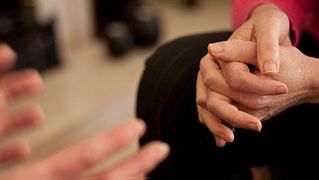 Creditors can do more to support customers with addictions. Here's how.
The RBS Debt Management Operations team has been working with the Money Advice Trust to develop specialist face-to- face training for those supporting customers with gambling, alcohol and substance addictions. Chris Fitch, the Trust's Vulnerability Lead, discusses how the new training can help.
How Community Bankers are supporting customers across the UK
NatWest and Royal Bank of Scotland have introduced Community Bankers around the UK to serve our customers in local communities recently affected by branch closures. Hear from NatWest's Paul Geary on how he helps them with their personal banking.
We're now NatWest Group
Come and visit us for all our latest news, insights and everything NatWest Group.