Cold Turkey - Economics Weekly
The pre-Christmas shopping rush seems to have coincided with inflation's peak. Consumers and retailers alike will be hoping for an easier ride this year.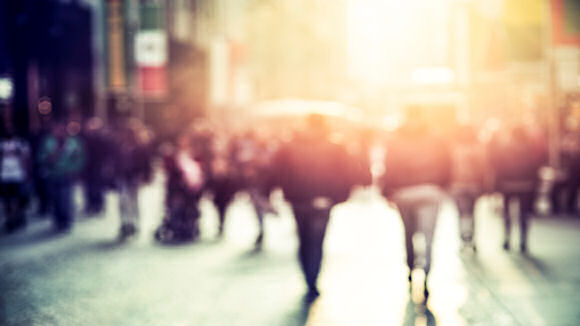 Cooling. Inflation looks to have passed its peak. Consumer prices rose by 3.0% in the year to December, down from 3.1% in November. Much of last year's elevated inflation was due to sterling's depreciation. That effect was always likely to fade during 2018. But the inflationary impact of weaker sterling has partly been replaced by a higher oil price: it's up from less that $60 per barrel in November to almost $70. As long as the oil price does not move much higher, inflation will moderate during 2018.
Cold. December's retail sales confirmed that consumer behaviour in the run-up to Christmas is changing. We're doing more spending in November as promotions such as Black Friday lure Christmas pounds out of pockets before December. Unfortunately that can't be used as an excuse for the underlying trend. For the final three months of the year the volume of retail sales grew by 1%y/y. Rewind 12 months and that pace was 6%y/y. Hence the pessimism on the British High Street. Sales are much weaker compared to recent history, with higher inflation being the primary culprit.
Puzzling. Another day, another explanation of the productivity puzzle. Silvana Tenreyro of the MPC says that 75% of the post-2008 fall in productivity growth took place in manufacturing and financial services. Since these sectors had enjoyed rapid growth in the 2000s the real story might be that they had masked a much broader slowdown elsewhere. She reckons that two-thirds of the decline after 2008 is the result of weak capital investment but is optimistic that investment will recover as Brexit uncertainty lifts. It'll be good news if she's correct.
Catch-up. Nationally, house prices rose by 5.1% in the year to November, about two percentage points faster than inflation. In the UK that's deemed a sluggish market, despite it running at twice the pace of average wages. London may be clouding perception here. Prices in the capital rose by a 2.3%, slow by recent standards. It's a chance for some other regions to catch-up. Prices rose over 6% in both Midlands (east and west), the West (north and south) and East Anglia. RICS survey data for December shows little change. Demand may be weak, but supply's lower, so prices are rising.
Role reversal. Europe's GDP growth has been taking off recently leading to speculation that 2018 will be the year that the European Central Bank starts to meaningfully withdraw stimulus. It won't be in a hurry though. The latest inflation figures actually show a slight fall in price growth, down to 1.4% in December. Big countries like Italy, Spain and France are all below that average with inflation close to 1%. Even booming Germany only has prices rising at 1.6%. That should give Draghi time to move slowly.
Less miserables. Is the grass greener in Ireland? It seems so if you go by Arthur Okun's 'Misery Index' which combines a country's unemployment rate and its inflation rate. Ireland's unemployment rate ended 2017 at a nine-and-a-half-year low of 6.2%; no mean feat when you consider that it stood at a whopping 15.9% in late-2011. The UK's unemployment rate - at a 42-year low of 4.3% - is lower, but inflation in the UK is much higher. Ireland's inflation rate is currently running at 0.5% compared to the UK's 3.0%. This gives Ireland a Misery Index reading of 6.7% compared to the UK's 7.3%.
Like clockwork. For the first time since 2010 China's growth picked up last year. Growth came in at 6.9%y/y, as ever remarkably close to the government target of "around 6.5%". Infrastructure spending ahead of the autumn's Party Congress helped things along. But so too improved global growth. Scepticism over China's growth figures wasn't helped by recent revelations that some northern provinces had downplayed the extent of their downturn between 2012 and 2016 (and therefore underplaying last year's rebound).
Fit at 60. Two icons turned 60 this year: Lego and the Family Spending Survey. By recording how we apportion our spending, the latter helps measure inflation. It also sheds a wonderful light into our changing behaviour. We spent £554 a week on average last year, enough to finally lift average spending above its pre-downturn peak in real terms. But things have changed since 1957. We now spend double what we did on our homes on average (18% vs. 9%), while our food share has halved to 16% (meaning a third of our spending used to go on food). A further 6p in every £1 used to go up in smoke, quite literally, on tobacco. It's now 1%. Spending on alcohol has remained the same at 3%. The 70s and 80s were the boozy years, when it reached 5% of spending.

Disclaimer

This material is published by The Royal Bank of Scotland plc ("RBS"), for information purposes only and should not be regarded as providing any specific advice. Recipients should make their own independent evaluation of this information and no action should be taken, solely relying on it. This material should not be reproduced or disclosed without our consent. It is not intended for distribution in any jurisdiction in which this would be prohibited. Whilst this information is believed to be reliable, it has not been independently verified by RBS and RBS makes no representation or warranty (express or implied) of any kind, as regards the accuracy or completeness of this information, nor does it accept any responsibility or liability for any loss or damage arising in any way from any use made of or reliance placed on, this information. Unless otherwise stated, any views, forecasts, or estimates are solely those of the RBS Economics Department, as of this date and are subject to change without notice.




Interest rates
Sector
Manufacturing
2018
We're now NatWest Group
Come and visit us for all our latest news, insights and everything NatWest Group.