RBS helped 356,000 young people learn about money in 2017
As MoneySense celebrates its 23rd year, the bank looks back at some of this year's highlights.
Through its MoneySense programme, RBS has helped more than 5 million young people learn about money, reaching 356,000 young people in 2017 alone. To date, more than 14,000 teachers are registered to use MoneySense and pupils in 64% of secondary schools across the UK and Ireland are using the programme's interactive resources.
2017 also saw a total of 3,000 volunteers from the bank running workshops in schools, covering diverse topics from party-planning to crowd-funding, for a total of 12,000 hours.
Research by MoneySense showed that 55 per cent of young people aged 7-15 worry about their lack of financial knowledge and nearly two thirds of parents worry their child will grow up without a good grasp of managing money.
The parents section of the MoneySense website can help with fun ideas and games to teach children about budgeting for a family day trip, saving and the cost of everyday items. A practical example of this is through the programme's realistic branch experience where young people are allowed to use an ATM, change currency, pay in coins and more. A new volunteer workshop was also released this year, in which 12-16 year-olds were tasked with creating business plans for social enterprises that address problems in their school or local community.
The start of 2018 will see the MoneySense programme presenting 8-12 year-olds with a crime scene and see them take on the role of fraud investigators. The focus is on being 'safe and secure' and this hands-on experience will alert pupils to various frauds and scams and how to avoid them.
Watch this one-minute video to find out how RBS makes learning about money feel real, relevant and fun:
Supporting communities
Education
Volunteering
Sustainability
2017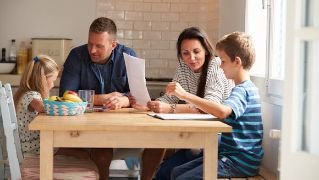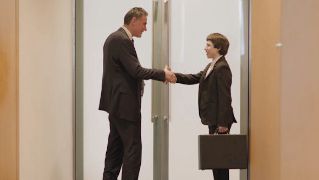 Guest blog: Money is best learned before it's earned
As NatWest's first ever Junior Consultant, child genius Mog Stinchcombe has been on a mission to uncover exactly what young people know, and need to know, about money. Hear from Mog on how it went and what he learnt…
We're now NatWest Group
Come and visit us for all our latest news, insights and everything NatWest Group.