Celebrating 15 years of female entrepreneurship
This year marked the 15th anniversary of the NatWest everywoman Awards which recognises the achievements of female entrepreneurs.
The winners of the 2017 NatWest everywoman Awards were announced last week at a ceremony attended by leading figures within business and Government. This year's ceremony marked the 15th anniversary of the awards programme, which recognises the achievements of female entrepreneurs. The women celebrated at last week's Awards have all demonstrated entrepreneurial excellence, and their companies' combined turnovers amount to approximately £95million.
To celebrate the past 15 years and inspire the next generation of female entrepreneurs, 15 past ambassadors were welcomed back to share the impact the awards has had on their careers. These included Julie Deane OBE (The Cambridge Satchel Company), Pip Murray (Pip & Nut) and Jo Hansford MBE (Jo Hansford), who spoke about their experiences of being a NatWest everywoman Award winner or finalist, from new business opportunities to recognition within their industries.
Prue Leith CBE, entrepreneur, restaurateur, TV presenter and 2017 Great British Bake Off judge was presented with the 'Spirit of everywoman Award'. She said: "I'm often asked for the secret of my success and the simple answer is that I haven't a clue. But over the years -- and my long life in business, writing and telly -- there are a few things without which I am sure I'd not have succeeded.
"The first of this is stickability: it's easy to start things: a marriage, a business, a hike up a mountain, even a baby. Keeping them going is the tough bit. Next I'd say a can-do attitude is a plus. If you don't think your big idea will work, why should anyone else? And then there is energy, which I was lucky enough to be born with. Everything worthwhile takes real commitment, energy and concentration to achieve. And finally there is trust: you need to work with people you can trust, believe the best of your customers, colleagues and even your rivals. Suspicion, jealousy and dislike are not the bedfellows of success."
Speaking about the winners, Maxine Benson MBE, Co-founder at everywoman, said: "The women we have celebrated at these awards over the years – as embodied by the 15 ambassadors we welcomed back this year - have, quite literally, redefined British business and we look forward to continuing to work with them in order to super charge our ongoing efforts to drive forward women in business. We want to congratulate this year's winners and finalists who will go on to inspire the next generation of entrepreneurs contributing immensely to the UK economy and demonstrate that with fearlessness and boldness, anything is possible".
Julie Baker, Head of Enterprise at NatWest, said: "We are very proud to recognise these women, who are not just successful in their own businesses, but are also great role models. The importance of women in business cannot be underestimated, so we hope these role models will inspire other women to take their first steps in business. To help these entrepreneurs and would-be business owners, NatWest has a network of over 450 externally accredited Women in Business specialists who understand our customers' ambitions and provide business advice, mentoring and networking opportunities."
Full list of winners
Spirit of everywoman Award - Prue Leith CBE (entrepreneur, restaurateur, TV presenter and 2017 Great British Bake Off judge)
everywoman Ambassador Award - Charlotte Tilbury (founder of the eponymous beauty and skincare brand)
2017 NatWest everywoman Award - Victoria Robertshaw (Keelham Farm Shop)
Artemis Award - Sandra Sassow (SEaB Energy)
Demeter Award - Julie Wilson and Amy Livingstone (Cheeky Chompers)
Athena Award - Anne Timpany (On Tap Plumbers)
Hera Award - Jo Stroud (Mantra Jewellery)
Gaia Award - Dulma Clark (Soul of Africa)
Aphrodite Award - Kate Ball (Mini First Aid)
Brand of the Future Award - Whitney Bromberg Hawkings (FLOWERBX)
Posted in
Supporting small businesses
NatWest
Enterprise
Start up
Diversity & inclusion
2017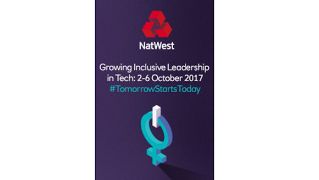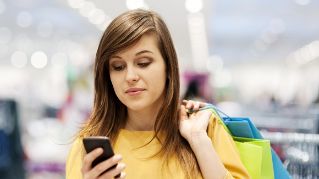 We're now NatWest Group
Come and visit us for all our latest news, insights and everything NatWest Group.