Peaking? - Economics Weekly
Last week's data suggests inflation's recent run-up could very well be peaking. That would be welcome. The less good news was a rare decline in the number of people in work. Here's hoping that's just a blip.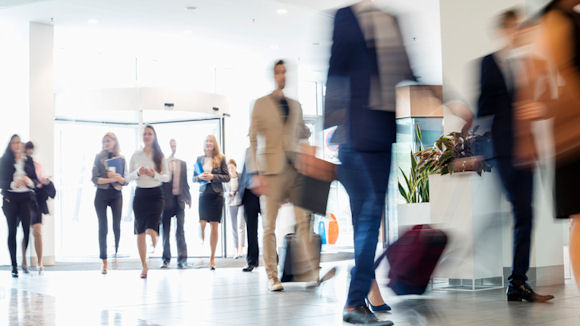 Never. The UK job market remains in good shape with employment and unemployment close to record highs and lows, respectively. However, the number of people in work fell by 14,000 in the three months to September, a very small drop but only the fourth q/q decline since 2013. Among people aged under-25, employment was down by nearly 100,000 while the number of people neither in work nor looking for a job rose by 150,000. Never put too much weight on one month's data, they say, but are these signs that the job market might be turning?

Under pressure. On the face of it there was good news for Britain's workers as total pay grew by 2.6%y/y in September. Dig deeper, however, and their spending power is still being squeezed. Regular pay, which excludes bonuses, was up 2.2%. The boost to total pay was down to an apparently sharp rise in bonuses in finance and business services. Price inflation continues to run ahead of pay growth and ONS reckons that real wages fell by 0.1%y/y in September.

Pens down. Inflation saved the Bank of England's blushes in October by staying at 3%. Any higher and the Governor Mark Carney would have been obliged to write to the Chancellor explaining why inflation was more than 1% away from the 2% target and what the MPC was going to do about it. But even as food prices climbed there was some relief from lower fuel prices, leaving the headline rate unchanged on September. Good news therefore for households, it looks like we might be passed the worst of the painful gap between inflation and wage growth.

Sensible shoppers. October's retail sales were down on last year in real terms as the quantity shoppers bought slipped by 0.3%. That fall is the most prominent evidence of the squeeze that higher inflation and weak wage growth is exerting on households, and their response to it. But it also highlights just how big a spending spree consumers went on late last year. By contrast recent growth has been much more modest, with volumes rising by 0.9% over the last 3 months. Not a crisis before Christmas then, but nothing like the pace of growth we saw last year.

Welcome. The average British worker is producing just 1% more today in each hour worked than she or he did nearly 10 years ago. It's this failure to boost productivity that lies behind weak wage growth. But the three months to September saw a welcome pick-up in productivity according to the initial estimate. The amount produced per hour rose by 0.9%, as fast as at any time since the recession. The reasons? It wasn't so much that total output grew strongly – it was up by 0.4%. Rather, we worked 0.6% fewer hours.

See the sights. Overseas residents made 3.9 million visits to the UK in August 2017, up 5% on 2016. For the summer months as a whole (June – August) there was a 6% rise in the number of visits to 11.5 million. Spending is also up with overseas residents spending £2.8bn during August, 3% more than the previous year. The fall in sterling in recent years is likely a key driver. But strong growth and falling unemployment in our near-abroad will certainly be helping, too.

You know things are good when… Italy's economy is growing at almost 2%y/y. The latest estimate of Q3 GDP growth across the Eurozone revealed plenty of robust economic performances. Spain's economy is growing at over 3%y/y, Germany almost 3% and France over 2%. And it looks like there's room for plenty more. With inflation low and the European Central Bank indicating that it will keep monetary conditions looser for longer this upturn has some legs. One ECB policy-maker even remarked that the economy is in its best shape since the euro's inception in 1999. High praise.

Ebbing? China's October data pointed to a little loss of momentum with growth in retail sales, industrial output, investment and property construction all slowing. Infrastructure investment is still very strong, rising 19.6%y/y, underlining how stimulus is still supporting growth. Credit growth also retreated a little, possibly on the back of the central bank having pushed market interest rates higher to try and cool credit demand.

Intervention. Last month's twice-a-decade government Party Congress in China signalled a shift to emphasising the quality of economic growth rather than growth at all costs. To that end the government has ordered the closure of underused and outdated steel mills to cut capacity and clean up the environment. But how much of an economic slowdown is the government willing to accept in the pursuit of reform? The past decade has shown that its tolerance is low.
This material is published by The Royal Bank of Scotland plc ("RBS"), for information purposes only and should not be regarded as providing any specific advice. Recipients should make their own independent evaluation of this information and no action should be taken, solely relying on it. This material should not be reproduced or disclosed without our consent. It is not intended for distribution in any jurisdiction in which this would be prohibited. Whilst this information is believed to be reliable, it has not been independently verified by RBS and RBS makes no representation or warranty (express or implied) of any kind, as regards the accuracy or completeness of this information, nor does it accept any responsibility or liability for any loss or damage arising in any way from any use made of or reliance placed on, this information. Unless otherwise stated, any views, forecasts, or estimates are solely those of the RBS Economics Department, as of this date and are subject to change without notice.
Posted in
Economic Analysis
Global markets
Interest rates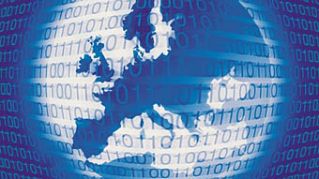 Over there - Economics Weekly
"Global growth remains strong." That was key judgement number one underpinning the Bank of England's forecast in the most recent Inflation Report. The Eurozone has been at the heart of the improvement to the global economy over the past 12 months and, in turn, that's been supportive to the UK. Can it all continue?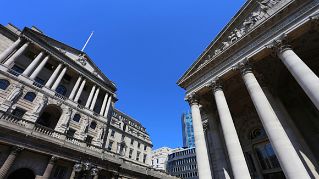 Over the line? - Economics Weekly
It wasn't blockbuster but GDP growth was slightly better than expected last quarter, lending a little support to members of the Bank of England's Monetary Policy Committee minded to raise rates this week. But will it be enough to get a rate hike over the line? We'll find out lunchtime on Thursday.
We're now NatWest Group
Come and visit us for all our latest news, insights and everything NatWest Group.