Giving back to the community
As part of #GivingTuesday, Head of RBS' Giving Programmes Michael Duncan recaps some of the great ways that RBS employees have given back to the community during 2017.
Big organisations like RBS have the potential to make a big impact on society. This year, we wanted to encourage RBS employees around the world to give back to the communities they live and work in.
Giving back is not something new for my colleagues across the bank. They've been doing it for years - supporting local charities and making a big difference. So rather than choose a cause or a specific charity, we've encouraged our teams across the world to support the causes they care about.
To keep everyone focused, we set ourselves some targets for 2017:
£4 million – that's what we are aiming to give to charity through fundraising, matching and payroll giving;
100,000 – the number of work hours we want our colleagues to give to support good causes;
2,500 – the number of colleagues we want to deliver financial education workshops to young people through our MoneySense programme;
40,000 – the number of colleagues we want to train in lifesaving CPR.
These are big numbers that will make a big difference. We've already met some of these targets and are well on our way to deliver the others by the end of the year.
RBS employees from across the globe have taken part with fundraising, from head shaves in Singapore to Himalayan mountain climbs in India and bake sales galore across the world. Colleagues in Scotland have taken part in the Royal Bank of Scotland Kiltwalk, raising over £50,000 for charities. And we've celebrated 10 years of partnership with The Conservation Volunteers, with almost 6,000 colleagues taking part in team challenges that are transforming our natural environment.
#GivingTuesday is the perfect day to celebrate all that RBS employees have been doing through 2017. I'm very proud of the difference that this activity is making to our communities and we're already planning on how we can do even more in 2018.
Posted in
Blog
Charity
Education
Volunteering
2017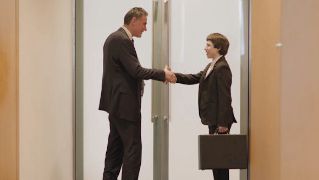 Guest blog: Money is best learned before it's earned
As NatWest's first ever Junior Consultant, child genius Mog Stinchcombe has been on a mission to uncover exactly what young people know, and need to know, about money. Hear from Mog on how it went and what he learnt…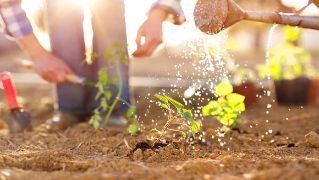 We're now NatWest Group
Come and visit us for all our latest news, insights and everything NatWest Group.