Q3 Results 2017
RBS announces Q3 Results 2017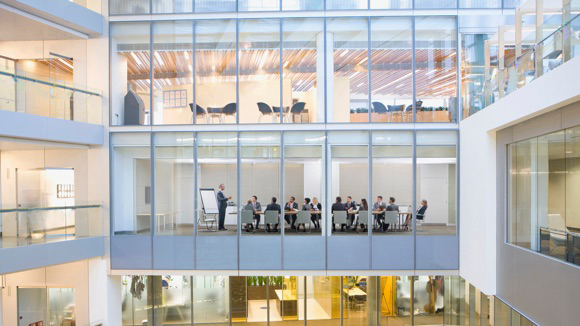 RBS reported a profit before tax of £871 million and an attributable profit(1) of £392 million for Q3 2017, the third successive quarter of profit, and an attributable profit of £1,331 million for the year to date.

Return on tangible equity was 4.5% for the quarter, and 5.2% for the year to date, with a core(2) adjusted return on equity of 15.0% in Q3 2017.

RBS delivered positive operating JAWS(3) of 19.9% for the year to date.

Net interest margin (NIM) reduced by 1 basis point to 2.12% compared with Q2 2017. Excluding various one-off interest income releases impacting Capital Resolution and Centre, NIM reduced by 7 basis points with 4 basis points driven by a build up in liquidity and the remainder due to continued structural hedge roll-off and ongoing margin pressure associated with mortgage balance growth.

RBS remains on track to achieve all of its 2017 financial targets.

CEO Ross McEwan said:

"Our strategy to deliver a simpler, safer, customer-focussed bank, is working. We have grown income, reduced costs, made better use of our capital and continued to make progress on our legacy conduct issues. Our core bank continues to generate strong profits and we remain on track to hit our financial targets."



Notes:
(1) Attributable to ordinary shareholders.
(2) Core business comprises Personal & Business Banking (PBB), Commercial & Private Banking (CPB) and NatWest Markets.
(3) JAWS represents the combined net growth / reduction in income and costs over the period.
Conference call replays
Replay facilities will be available until Sunday 19 October 2017. To access a replay dial-in from the following telephone numbers and use the appropriate access code from the list below:
International dial: +44 (0) 1452 550 000
UK free call dial: 0800 953 1533
Media Audio replay access number: 59361771

Transcripts
Q3 Results 2017 Press Conference transcript [PDF 120KB]
Posted in:
Results
2017
We're now NatWest Group
Come and visit us for all our latest news, insights and everything NatWest Group.