NatWest partners with Sensibill to give small businesses greater control of their finances
NatWest is partnering with a Canadian software firm to ease the burden on small businesses customers by offering a digital receipt management service through its mobile banking app.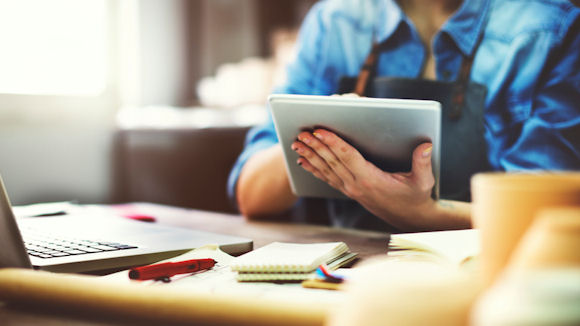 Working in partnership with technology company Sensibill, NatWest will be upgrading its mobile app in response to changing customer demand for enhanced digital services.

The new service, which will be available for small business customers in early 2018, will enable receipts to be captured using a smartphone camera or sent to the app via email, and reconciled with a list of transactions held by the business. It will also allow users to track spending and categorise expenses for HMRC, as well as export the receipts for invoicing or accounting purposes. Initial trials of the app with business customers showed that 88% rated the service as 'good' or 'very good'.

Marcelino Castrillo, Managing Director of NatWest Business Banking, said: "No bank can expect to thrive without listening to the evolving needs of customers, and by partnering with Sensibill, we're offering proactive help and best-in-class innovation for free – allowing small businesses to spend less time on admin, and more time on what they do best."

Corey Gross, CEO and Co-Founder at Sensibill, said: "NatWest is making it clear that customers come first, and they're not taking for granted how dramatically business banking solutions can make a difference in people's lives. When you're running a business, you want the banking bit to be invisible. You want it to alleviate financial stress. Through this partnership, that's exactly what NatWest is doing."

The service reflects NatWest's drive to provide a full suite of business capability within its app and online banking services, building on the introduction of a new digital platform (Esme) to allow small and medium sized businesses to quickly obtain unsecured loans of up to £150,000 and FreeAgent, an online accountancy software that enables the bank to signpost helpful products and services to customers according to business need.

Small business customers new to NatWest can also benefit from a digital on-boarding process – meaning they don't need any paper to open a business bank account. Over 85% of customers are choosing to open their account in this way, with four out of five receiving their account details within a few hours. Over 80,000 small businesses will benefit from this service in 2017.


Disclaimer
Esme Loans targets UK SMEs with a turnover of over £15k (max £25m). Businesses need to be Limited Companies and have been trading for a minimum of 18 months.
The FreeAgent service is currently free but NatWest cannot guarantee that this will always be the case. If this were to change NatWest would notify customers in advance of any proposed charges and customers would have the opportunity to immediately cancel the service, at no cost. Currently, to qualify for free access customers need to agree to share some of their NatWest information with FreeAgent and to share their FreeAgent information with NatWest.
This article is for media use only and is not a financial promotion.
Posted in:

Technology
Innovation
Start up
2017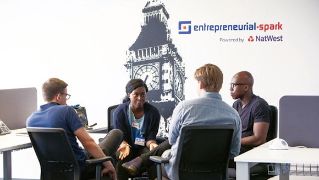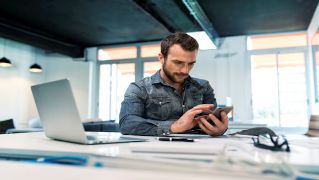 We're now NatWest Group
Come and visit us for all our latest news, insights and everything NatWest Group.