Guest blog: Finding happiness at Entrepreneurial Spark
Mick Lindsay, Director of Happiness and Engagement at Mocean Adventures Ltd, has been part of NatWest's Bristol Entrepreneurial Spark Hub since 2015. Hear from Mick on his journey so far, and how being part of the hub has made a big difference for his business.
In June 2015 I attended an interview to join the soon to be launched Entrepreneurial Spark Hub in Bristol. Entrepreneurial Spark, powered by NatWest, offers invaluable support and facilities to new and growing businesses.
Being completely honest, I didn't know much about the programme at the time of applying and was mainly attracted by the promise of free office space. I had launched my business six months prior and, being an early stage start-up, I worked from either the kitchen table or one of my cafe haunts around town. The idea of permanent offices was very appealing.
I got through the interview stage and was soon offered a place in the hub - things were about to change dramatically for my business, but I had no idea about the impact the launched Entrepreneurial Spark programme would have on me personally, and the huge leaps that my business would take as a consequence.
It all kicked-off with a two day bootcamp which set out the structure of the programme. I learnt loads, with all the other start-ups, about the basic principles of setting up and running a successful and scalable business. In the early weeks it felt like I was dismantling what I had already set-up and was steadily putting it back together - this was good thing.
My business, called Mocean, is an adventure team building company for corporate clients. One of the early tasks that really helped me was the creation of a Value Statement. This simple task fundamentally changed the way I thought about my business and subsequently, how I talked about it to my customers. Up until that point I had thought that Mocean was simply an adventure company, but it soon became clear that this approach would not work when trying to attract corporate budgets.
Working with my Entrepreneurial Spark Enabler, who is essentially a business coach, I developed a concept which became known as the Happiness Agenda, an analytical document which explores the correlation between happiness at work and productivity. This would soon form the basis of how we 'go to market' and demonstrate how our innovative outdoor team building experiences can increase business efficiency by developing better employee engagement. It meant that we started to focus on our true purpose rather than how we did it, and this added extra credibility to our offering.
Entrepreneurial Spark is a fantastic opportunity for early stage businesses which can't afford their own facilities – NatWest offers professional office space at locations all over the UK, situated inside its buildings. But there's so much more on offer beyond office space – there's also an Entrepreneurial Development Manager (EDM) who works for the bank and acts as a conduit between the businesses and the bank's eco-system. The EDM helps provide learning opportunities from internal experts, meaning we entrepreneurs have access to departments such as Finance, Marketing and HR. They can also connect us with contacts in their networks, like suppliers, and that's been invaluable for Mocean.
Developing the 'Happiness Agenda' had a profound impact on my business and the future's looking bright for Mocean - we can now boast clients such as HP, Airbus, Morrisons and BNP Paribas, and we've started growing the team with more recruits joining us in the coming months. As the business leader, I recognise that the early work done at Entrepreneurial Spark laid the foundation for our success and growth. We're lucky enough to be still be on the programme and have the chance to continue learning and developing.
If anyone is unsure how to grow their business then I would urge them to consider a growth accelerator like Entrepreneurial Spark - you definitely won't regret it. It'll take you out of your comfort zone for sure, but you'll be much the better for it. It could even bring you a great deal of happiness like it has for us.
Find out more about Mocean.
Entrepreneurial Spark, powered by NatWest, is the world's largest free business accelerator for start-up, early stage and growing businesses from all sectors. NatWest provides entrepreneurs who are selected as part of the Entrepreneurial Spark programme with free facilities and Wi-Fi, access to the bank's networks and suppliers, and free business advice. Find out more at the Entrepreneurial Spark website.
Posted in
Blog
Enterprise
Start up
2017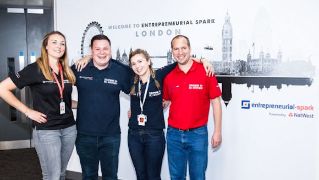 Powering UK businesses to start, scale and succeed
Ahead of the official opening of the London Entrepreneurial Spark Hub on September 5th, hear from Head of Entrepreneurship Gordon Merrylees on how the hubs support the entrepreneurial ecosystems of 13 cities across the UK.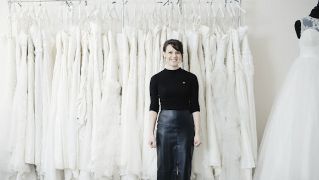 We're now NatWest Group
Come and visit us for all our latest news, insights and everything NatWest Group.