Gently does it - Economics Weekly
Debt looms large not just in the UK but across major economies. So rate hikes have to proceed very gently.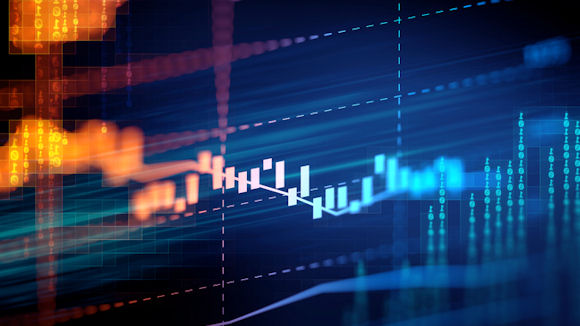 The producers. A decent August for UK production as output rose by 0.2% on the month. If it manages the same in September then production should rise by 0.9% in Q3, about treble its recent pace. Manufacturing is enjoying a mini-renaissance. Output rose 0.4% on the month and turnover is up 6% on the year. It's an equal opportunity buoyancy too, benefiting common-or garden manufacturers as well as the high-end techie stuff. What's not to like?

Eerily familiar. UK trade continues to play a familiar tune. Yes exports rose, up £314m in the month to August. It's just imports rose by more. Three times more in fact, by £1,039m. The total trade deficit in the three months to August is double that of the period leading up to May. So while production, and maybe even the moribund construction industry, should add to GDP growth in Q3, trade is likely to lower it. Important when the over-relied upon services sector appears to be snoozing.

Party poopers. The International Monetary Fund believes the world economy will grow a shade faster in 2018, at 3.7%, than it had previously thought. Absent from the growth upgrade party is the UK for which the IMF has held its forecast for 2018 at 1.5%, placing us just below mid-table among the 'G7'. It describes the medium-term outlook for the UK as, "highly uncertain," depending on the new economic relationship with the EU and the extent of any barriers to trade, migration and cross-border financial flows.

Predictable. Faster growth is one reason the IMF reckons the global financial system has become more stable. However, they don't get paid to be content but to worry. They point out that indebtedness outside the financial sector is higher now than in 2007 across the 'G20' countries. That makes much of the world's economy vulnerable to unexpectedly large or sudden changes in interest rates. The job for central banks, therefore, is slowly to nudge interest rates higher and to start unwinding quantitative easing, with "no surprises" being their motto.

Promise, warning and a Party Congress. China will retain its prominent role in driving the global economy with GDP growth forecast to slow modestly from 6.7% last year to 6% in 2021, according to the IMF. But the rosy outlook is caveated with the customary warning of the need to rein in credit expansion and galvanise the reform process. Some pointers on the direction of travel in this area may emerge at this week's quinquennial gathering of China's Communist Party (the 19th Party Congress). Just as important will be whether President Xi identifies a successor when his term is due to end in 2022.

Take note. Tucked away in most IMF outlooks is a gentle reminder to policy-makers in advanced economies to think about investing in more physical infrastructure. The Fund reckons an increase in public investment of 1% of GDP can raise the level of output by 1½% over the medium term. It pays for itself, in other words. Unfortunately three decades of decline have left public investment in infrastructure near historic lows. A timely reminder for any Chancellors with Budgets on the horizon.

London calling… for help? Anyone want to buy a house? The capital's housing market has gone distinctly flat and surveyors expect it to get worse. A net balance of 48% of surveyors expect prices to fall over the next 12 months, a level of pessimism only matched in the immediate aftermath of the EU referendum and back in 2009. Falling prices will be welcomed by plenty, namely those wanting to get on to the housing ladder. Renters too appear to be benefitting as landlords are more nervous about losing their income and rental growth is slowing.

£/sqft. But it will take more than the current slowdown to change the fact that London housing is extraordinarily expensive. Or more accurately, the land on which they're built is expensive. London's houses are normally reckoned to be 50% more expensive than the next most pricey region, the South East. But measuring cost per square foot shows it to be virtually double. 10 years ago the cash for a typical London house would have got you one three times bigger in the cheapest region, the North East. Today it will get you one five times bigger. Worth noting for anyone with a large or growing family.

All rise. All 12 UK regions reported an increase in business activity in September. That's according to the latest IHS Markit PMIs. The North East (51.9) returned to growth (above 50) for the first time in three months. But still trails behind the other regions and was the only region to report job losses in September.
This material is published by The Royal Bank of Scotland plc ("RBS"), for information purposes only and should not be regarded as providing any specific advice. Recipients should make their own independent evaluation of this information and no action should be taken, solely relying on it. This material should not be reproduced or disclosed without our consent. It is not intended for distribution in any jurisdiction in which this would be prohibited. Whilst this information is believed to be reliable, it has not been independently verified by RBS and RBS makes no representation or warranty (express or implied) of any kind, as regards the accuracy or completeness of this information, nor does it accept any responsibility or liability for any loss or damage arising in any way from any use made of or reliance placed on, this information. Unless otherwise stated, any views, forecasts, or estimates are solely those of the RBS Economics Department, as of this date and are subject to change without notice.

Posted in
Economic Analysis
Exports
Global markets
2017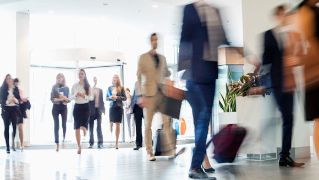 Not working - Economics Weekly
Keeping our fingers crossed about an improvement in productivity isn't working. Last week provided a stark reminder that the UK's problem in this area remains critical. In fact, it seems to be getting worse.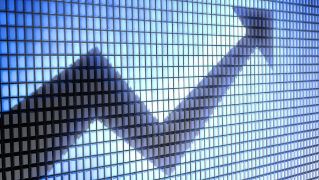 Stubborn - Economics Weekly
The Bank of England is debating the best way to tackle the UK's current dose of inflation. But for the central banks of the Eurozone and the US the issue is stubbornly low inflation.
We're now NatWest Group
Come and visit us for all our latest news, insights and everything NatWest Group.