Funding the future with sustainable banking
Multiple events are coming together and driving new Green Finance initiatives: from the UK's planned ban on new diesel and petrol vehicles in 2040 to Germany's Energiewende and the Paris Agreement on climate change.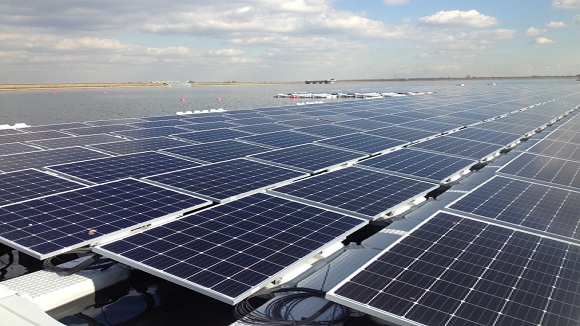 Green bonds currently make up just 1% of the global bond market, but some forecasts predict this could grow to as much as 25%. A recent European Commission report found that EUR 180 billion of green investments is needed each year over the next two decades, some of which will come from bank lending and the debt capital markets.

"A couple of years ago, the green finance agenda was very niche, led by a couple of development banks," says Arthur Krebbers, Green Finance Co-ordinator at NatWest Markets. "Now, we're seeing momentum from companies wanting to issue green bonds and, in the process, expand their investor base, with investors buying those bonds for their green portfolios."

Rishi Madlani, Sustainable Finance lead for the bank, adds: "Green finance provides an alternative way for corporate issuers to access the debt capital markets. How, for example, will vehicle manufacturers fund the new factories to build the green vehicles for tomorrow's world? New technology, changing regulation, and innovative mindsets, allows them to embrace a green finance agenda. So, our advisory teams are thinking outside the box and helping to generate the ideas that provide new financing models to our customers who want a greener, long-term funding solution."

"Green finance used to be very niche, led by a couple of development banks, but interest has increased substantially in the past few years."

Indeed, NatWest Markets has been active for many years in the sustainable finance sector, working with customers such as Dutch electricity utility TSO TenneT – a key player in the transition from nuclear energy to other 'greener' renewable sources of power in the Dutch and German markets. By 2050, the Netherlands wants to reduce its emissions of greenhouse gases to zero, while Germany is pushing forward with its Energiewende policy (which literally means 'energy turn').

"We've been fortunate to have been bookrunner on EUR 2.5 billion of green funding for TenneT in the last two years, including leading its debut green bond in 2015, which was nearly two times oversubscribed," Krebbers says.
NatWest Markets was also joint bookrunner on SSE's recent EUR 600m debut green bond.

"This is the first time that this UK energy company has come to market in this way. By doing so, we were able to secure increased demand due to the green nature of its existing projects," he adds.

For customers wanting to raise green finance, there can be extra requirements such as identifying a pipeline of projects in which to invest, or the documentation around the framework of green bonds.
This can sometimes be a challenge for companies, especially for smaller treasury teams, but NatWest Markets can help co-ordinate the structuring of green-specific documentation, prepare marketing materials and distribute to sustainability-oriented investors.

If you have a question about green finance, contact GreenFinance@natwestmarkets.com
---
Sustainable finance covers more than just Green bonds. It is made up of four main strands:
Sustainable finance - where we support customers to issue green bonds.
Reporting requirements - such as the bank's integrated annual report and its exposure to climate change
Programmes such as MoneySense (financial capability for young people) and supporting enterprise and entrepreneurs.
Volunteering, charitable donations and related activities such as payroll giving.
---
What are Green bonds?
Green bonds are a type of bond where the proceeds may only be used for Green or sustainable projects. They can attract significant levels of interest and allow the issuer to diversify their investor base and build a reputation as sustainable and environmentally responsible. Many institutional investors in return are keen to be associated with the Green projects that this type of bond supports.
Sustainability
Renewable energy
Innovation
NatWest Markets
2017
We're now NatWest Group
Come and visit us for all our latest news, insights and everything NatWest Group.