Coutts launches new London Prime Property Index
The Index shows that there are more millionaire London properties for sale but prices have fallen.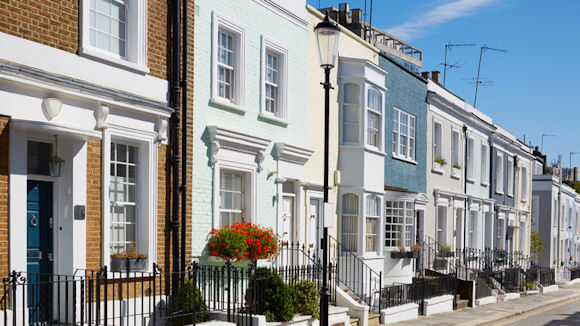 Coutts has launched the first edition of the Coutts London Prime Property Index (CLPPI), which provides both clients and non-clients of the bank with specialised insight and expertise on the millionaire property market, dating back to 2013 before the market peak.
Focusing on 15 areas, and covering 60 different postcodes in Prime Central London, the CLPPI provides insights into the Prime (£1m-£10m) and Super Prime (over £10m) property market. Data is provided by LonRes, a provider of real-time information to London's top residential professionals. The Index will be available online and in a quarterly report.
Key findings from the Index:
London prime property prices have returned to 2013 levels, falling by 12% from their peak in 2014. The decline in prices has since slowed down, however, as prices fell by 0.3% compared to Q3 last year.
London's prime property (£1m-£10m) buyers are getting discounts at an average of 9.9% on asking price this quarter.
Prime transaction volumes show signs of resilience following fiscal changes last year, with the number of prime property sold up 21% compared to Q3 last year.
Buy-to-let rules dent the sub-£1m market. Although the number of prime property sales has picked up pace over the last year, buyer appetite for properties sold below £1m lacks momentum. Fiscal changes affecting buy-to-let landlords are a key driver explaining this trend.
Looking forward, prices across prime London are expected to remain broadly flat over the short term while Brexit uncertainties remain.
James Clarry, COO and Head of Lending & Capital Management at Coutts, commented "We have over 325 years of experience in catering for the needs of high and ultra high net worth individuals, and the launch of the Coutts London Prime Property Index is a fantastic addition to the property services we already offer. It was important to us that we share this valuable insight and expertise, and we hope all consumers of the Index find it useful."

Marcus Dixon, Head of Research at LonRes, added: "What we found is that the 2014 change in Stamp Duty influenced the market above £1 million far more than below £1 million, which performed more in line with the wider London price trajectory".

Mohammad Kamal Syed, Managing Director at Coutts, added: "We recognise that property forms an important part of our clients' overall wealth and investment portfolios. The Coutts London Prime Property Index will help our clients track property prices and housing market activity within the London postcodes that are important to them. It's also closely linked to our Passion Index which tracks international trophy property, together with other passion investments like classic cars, collectable and fine art."
Posted in
Economic Analysis
Coutts
London
Real estate
2017