On the horizon - Economics Weekly
You can't keep the British shopper down. The retail sales figures for August are testament to that. Is a hike in interest rates on the way to cool things off?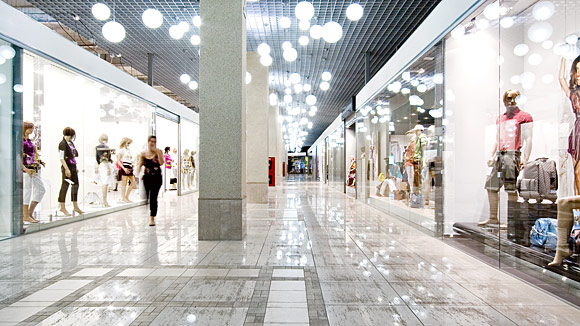 Boom! Britons hit the shops with gusto in August. The amount spent grew by 1.0%m/m and 5.6%y/y. The volume purchased, which adjusts the amount spent for inflation, rose 1.0%m/m and 2.4%y/y. Rising employment means more people are earning but that can't account for retail sales growth. Either we dipped into our savings or we borrowed more. The Monetary Policy Committee will have noticed the rise in inflation to 3.2%. That will strengthen the hand of members who believe that the time for a rise in Bank Rate is coming closer.

Get real. London's housing market got a dose of reality in August according Rightmove's index. Asking prices fell 3% on the month as sellers prioritised getting a sale over getting the highest possible price. Such a sharp move in such a large part of the UK market dragged the national average down too but the truth is there isn't much weakness outside the South and East. The Midlands was a good example of that with sellers asking for around 5% more than they did a year ago. Still, where London leads the rest of the market often follows. With talk of interest rates rising sellers might have to work a bit harder to get the best price in future.

Serendipity. The weather turns, out comes the winter coat and tucked away in the pocket is the nice little surprise of a ten pound note - the Chancellor likely experienced something similar last week. Public borrowing of £5.7bn last month was the lowest August figure since 2007. And for the financial year to date borrowing has been a little lower than expected. If it keeps up the Chancellor just might have a little wiggle room for some pre-Christmas giveaways in November's Budget.

One for the geeks. In a highly technical lecture, Mark Carney argued that globalisation – the integration of labour, capital and product markets – has allowed the economy to run closer to full capacity than in the past before inflationary pressures start to emerge. Thus, globalisation, along with technological innovation, has pushed down interest rates around the world. For Dr Carney, Brexit will be a form of de-globalisation, at least for a while. Consequently, he believes leaving the EU will make UK interest rates higher than they would otherwise have been.

Reverse. The US Fed's quantitative easing programme is about to be put into reverse. A very slow and considered reduction in its balance sheet will commence next month. Not content with that the Fed also reaffirmed its commitment to further rate hikes, signalling one for December and three more next year. Persistently low inflation readings (Fed Chair Yellen describes them as a "bit of a mystery") are being brushed to the side. But as noted above the factors influencing inflation have evolved. Fully understanding the consequences might be the more prudent prior to pressing ahead with hikes.

Turning tide? Ever since the phrase "zero hours contract" was coined there has been an increasing number of people reporting themselves as being in a job with no guaranteed minimum number of hours. It's a tricky one for policy-makers. Is it a genuine increase or just more people becoming more familiar with the concept? That problem just came to a shuddering halt as the number of people on zero hours contracts fell for the first time in Q2. It still accounts for a lot of people, about 900,000 or 3% of those in work, and roughly a quarter of zero hours workers would like to work more than they do.

Incoming. The weak pound is certainly doing its bit to bolster the UK tourism industry. July was a record month for overseas visitors with over 4 million coming to the UK. This represented a rise of 6% y/y with a whopping 21% y/y increase in North American visitor numbers. Europe, the largest market, posted a 4% y/y rise with the Rest of the World market (incl. Australia, China, India) up a healthy 18% y/y. Increased airline capacity has facilitated growth in the North American and Chinese markets. Overseas visitor spending was up too (+3% y/y). UK residents are responding to a weak pound as well. Trips & spending abroad by UK residents fell by 3% y/y in July.

Near-shoring. Expats in the EU aren't all living in sunnier climes such as the Costas or French Riviera. 277,200 individuals born in the UK live in the Republic of Ireland, that's 6% of their resident population. Many are of course working, but some are retired there too, with 28% of all UK State Pension payments paid to citizens in the EU going to Ireland.
This material is published by The Royal Bank of Scotland plc ("RBS"), for information purposes only and should not be regarded as providing any specific advice. Recipients should make their own independent evaluation of this information and no action should be taken, solely relying on it. This material should not be reproduced or disclosed without our consent. It is not intended for distribution in any jurisdiction in which this would be prohibited. Whilst this information is believed to be reliable, it has not been independently verified by RBS and RBS makes no representation or warranty (express or implied) of any kind, as regards the accuracy or completeness of this information, nor does it accept any responsibility or liability for any loss or damage arising in any way from any use made of or reliance placed on, this information. Unless otherwise stated, any views, forecasts, or estimates are solely those of the RBS Economics Department, as of this date and are subject to change without notice.

Posted in
Economic Analysis
Interest rates
2017
Shine on - Economics Weekly
Often left in the shadow of a resurgent service sector, finally it's the manufacturers' time to step into the sunshine.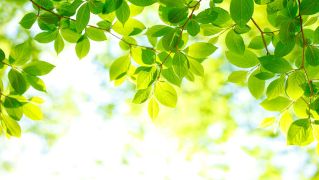 Sweet spot - Economics Weekly
How to stop worrying and learn to love the economy. Beneath the headlines, last week's data depict a reasonably sunny economic landscape across the Eurozone, the US and, even the UK.
We're now NatWest Group
Come and visit us for all our latest news, insights and everything NatWest Group.