Growing Inclusive Leadership in Tech
NatWest is hosting a unique week of evening events aimed at inspiring and influencing the tech community.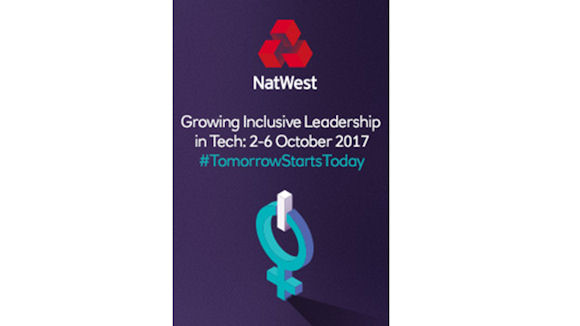 NatWest is shining a light on inspiring growth for organisations and educational institutions, to change the environment for women in technology.
Over a course of five evenings, a panel of speakers will discuss the benefits of a more inclusive workforce and share practical tools for personal and business growth. Topics covered will range from issues and challenges female entrepreneurs face when looking for support in the tech industry to what the future looks like and can technology unlock a more diverse workforce?
The panel of speakers includes:
Cindy Rose, Microsoft UK CEO
Rashik Parmar MBE, Technical Executive Europe, IBM Distinguished Engineer
Lu Li, Founder of Blooming Founders
Ghela Boskovich, Founder of FemTechGlobal
Dan Burgess, Co-Founder of Swarm
Streisan Bevan, London Diversity Lead at Facebook
Ross McEwan, CEO, RBS
Patrick Eltridge, Chief Information Officer, RBS
Les Matheson, CEO, Personal & Business Banking, RBS
Alison Rose, CEO, Commercial & Private Banking, RBS
Throughout the week, attendees will also have the opportunity to attend a technology careers fair, negotiation workshops and mentoring for start-ups.
'Growing Inclusive Leadership in Tech' is organised by NatWest in partnership with IBM, Microsoft, Accenture, Sapient Razorfish, Facebook, Blooming Founders, FemTech Global, Robojam , Stemettes, Swarm, TechFugees, Angel Academe, BNY Mellon and PWC.
Find out more about the event and register to attend the evening/s of your choice.
Posted in
Supporting communities
NatWest
Diversity & inclusion
Education
Technology
2017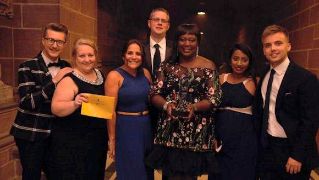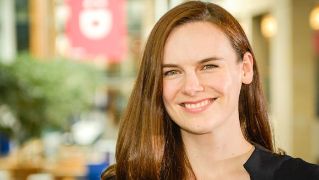 We're now NatWest Group
Come and visit us for all our latest news, insights and everything NatWest Group.