Creditors can do more to support customers with addictions. Here's how.
The RBS Debt Management Operations team has been working with the Money Advice Trust to develop specialist face-to- face training for those supporting customers with gambling, alcohol and substance addictions. Chris Fitch, the Trust's Vulnerability Lead, discusses how the new training can help.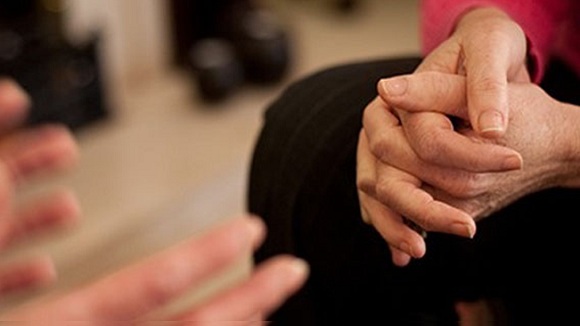 More than one in four frontline staff (27%) report they find it difficult to talk about addictions with customers – more than any other type of vulnerable situation.

Staff are often confronted with little or no organisational policy to help them with this issue, and are particularly concerned with how customers will react.
In response, the Money Advice Trust has launched a new face-to-face training course, developed in partnership with the Royal Bank of Scotland and NatWest. The course, which is available to all creditors, helps staff to understand, identify and support customers with addictions, and can be tailored to different sectors.
Here are five practical steps creditors should consider:
1. Consider how addiction is currently viewed by the bank
Staff often have direct sight of the financial harms that addiction can cause, and are well placed to link customers to external services. To support and refer such customers, organisations need to clearly signal to staff that an addiction is just like any other vulnerable situation.
2. Know the 'signs' of addiction
There are specific cues that might indicate an underlying addiction when staff are discussing or reviewing a customer's financial situation. These can include repeated expenditure on known gambling sites, 'black holes' in a budget which the customers cannot explain, and sudden bursts of spending which could indicate trying to recoup a loss.
3. Raise the issue with customers
Once these cues are recognised the issue can be raised with customers. It is important to note that staff should never assume a potential addiction is a phase that a customer will just pass through. Staff need to start a conversation with careful judgement and tact.
4. Understand the situation
When talking about addictions, customers will respond in different ways, including relief, embarrassment, openness, anger and silence. Staff will need to be able to manage these emotional reactions with a non-judgemental attitude – and reassure the customer about the confidentiality of any information shared.
5. Support customers
Just like any other type of customer in vulnerable circumstances, staff should always signpost customers to helplines and other support organisations.
Many creditors have told me they are looking again at how they support customers with addictions. I hope that this course – which will be complemented by a new e-learning option later this year – will help.

Posted in
Blog
Personal banking
2017
We're now NatWest Group
Come and visit us for all our latest news, insights and everything NatWest Group.