RBS announces a further £1.25m of community funding in the UK and Ireland
The application period for the second round of the RBS Skills and Opportunities Fund will run from Friday 1 September to Friday 22 September 2017.
Almost 9 in 10 of us have benefitted from the work of a charity, according to the latest Social Landscape Report compiled by The Charities Aid Foundation and ACEVO – highlighting just how much of an essential role charities and not-for-profit organisations play in our communities. The RBS Skills & Opportunities Fund, which aims to help the projects of charities and not-for-profit organisations, is launching its second round of funding today which will provide a further £1.25m to community projects.
The application period opens on Friday 1 September 2017 and the final deadline for applications is Friday 22 September 2017. Charities, community groups, social enterprises and state-funded schools and colleges with eligible projects, are invited to apply for grants of up to £35k, or €35k in Republic of Ireland. To be eligible, projects must help people in disadvantaged communities in the UK and Ireland to access the skills and opportunities they need to build their financial capability or to start or develop a new business.
Tower Hamlets Education Business Partnership, an education charity bridging the gap between school and the world of work, secured Skills & Opportunities funding in 2016 to support their Pathways to Success project, which has led to improved opportunities for 2,000 young people from the local area on leaving school:
"Our aim is to ensure young people are equipped with the knowledge, employability skills and guidance to take the correct pathway on leaving school. Thanks to the funding, we have been able to reach 2,000 young people through Pathways to Success.
"With the help of dedicated mentors and our newly established Alumni Network, which offers ongoing support and links to employment opportunities across a range of sectors, participants are guided towards a future that works best for them. There are so many inspiring activities that we are able to offer if we have the funding to do so and we are very grateful for the support we have received."
Thom Kenrick, Head of Sustainable Banking Integration and Programmes at RBS, hopes that the public, who have a say in which organisations are successful, "will get behind their favourite causes – spreading the word and generating support online, as well as voting for them later in the process."
He continues: "As a bank, financial capability and enterprise are two areas where we can offer support and expertise, to help people and build strong communities. As well as receiving financial assistance from the Fund, successful applicants can also receive support from our employee volunteers."
Interested in applying or know an organisation that might be?
Full details are available here for NatWest, here for Royal Bank of Scotland and here for Ulster Bank. Please remember to check the eligibility criteria and application guidelines before applying, as well as the relevant Regional Priorities, which applications will be reviewed against at the judging stage.
Posted in
Supporting communities
Charity
Sustainability
2017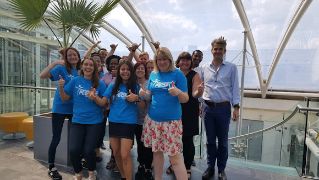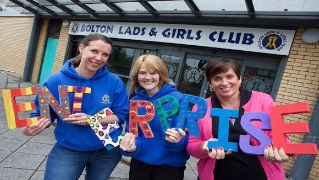 We're now NatWest Group
Come and visit us for all our latest news, insights and everything NatWest Group.