Paving the way for diversity and inclusion
Having recently been named on the Queen's Birthday Honours list and among The Financial Times' 'EMpower Top 100 Minority Leaders', Heather Melville blogs on why inclusion is important to her and how she's helped create a diverse workplace during her career.
When I started my career with RBS 15 years ago, I had no idea about the journey I was about to go on. It's been really varied - I've been in cash management, international sales with both corporate and commercial clients as well as managing a Regional Cash & Trade team. In the past I was always the minority. It wasn't so much just an RBS issue, but the industry as a whole had real gaps when it came to having a truly diverse workforce.

Over the years I haven't faced discrimination based on who I am, but there have been instances where I've felt that I've been treated slightly differently because of my gender. For example as a woman, if you'd been honest and informative with someone in conversation, you'd sometimes be called 'aggressive' – whereas a man doing the same thing would be called 'assertive'. I felt this was a really unfair.

I have always been dedicated to the inclusion agenda, not just because of who I am, but also it just makes good business sense! With a few dedicated volunteers, I founded and chaired the bank's global RBS Women Network (previously known as RBS Focussed Women's Network) which this year celebrated its 10th anniversary. The network, aimed to attract, develop and retain female talent, has given people who might never usually meet, the opportunity to network right across the bank. We officially launched in 2007 and as the years went on men became involved too, this is when it got really exciting. Having everyone including our male leaders see the value behind the network, and really encourage their colleagues to participate and get involved, was just brilliant to see, and it's changed the network forever.

Of course inclusion isn't just about gender diversity, it's about the wider inclusion agenda. During my career I've worked hard to support a workplace culture and industry where everyone is treated fairly, regardless of what makes them different, including ethnicity. And so I'm really proud to have been named in The Financial Times' 'EMpower Top 100 Minority Leaders' for the past two years. The list is made up of Black, Asian and minority ethnic (BAME) professionals from the UK and US, selected for their work towards workplace equality and for going above and beyond their day job to make sure inclusion is on everyone's agenda. I felt really humbled to make the list, but I also felt proud because of the organisation I work for. It's a double whammy – it shows the work I've been doing, but truly, it showcases the great work of RBS and all our colleagues too.

I'm also very humbled to have been named in the Queen's Birthday Honours list in June, making me an Officer of the Order of the British Empire (OBE)! It's incredible to receive this kind of recognition, which celebrates people's contribution to education, children's services and equality. In my case it was for my work in gender diversity in business - I sill can't quite believe it's happened.

The thing I've loved most about my time at RBS so far is seeing its transformation when it comes to inclusion - you can see and feel it across the organisation. If you look across our bank there's a range of people from different backgrounds, because we want the best people, regardless of their ethnicity or gender.
Posted in
Blog
Diversity & inclusion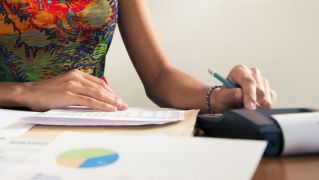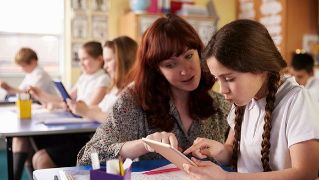 Breaking down career stereotypes for girls
This International Women's Day Lindsay Law invited 120 primary school girls to the RBS Entrepreneurial Centre and Open Experience in Edinburgh, giving them a unique opportunity to step into the heart of a technology and business operation.
We're now NatWest Group
Come and visit us for all our latest news, insights and everything NatWest Group.