Interim Results 2017
RBS announces H1 Results 2017.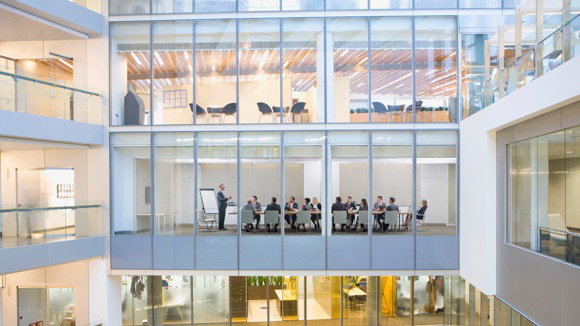 RBS reported an operating profit before tax of £1,951 million for H1 2017 and an attributable profit(1) of £939 million. An operating profit before tax of £1,238 million and an attributable profit of £680 million were reported in Q2 2017.
Across our Personal & Business Banking (PBB), Commercial & Private Banking (CPB) and NatWest Markets (NWM) businesses, RBS reported an adjusted operating profit(2) of £2,678 million, an increase of £608 million, or 29%, compared with H1 2016. Adjusted return on equity across PBB, CPB and NatWest Markets was 14.1% compared with 10.9% in H1 2016.
Common Equity Tier 1 ratio increased by 70 basis points in the quarter to 14.8%, and remains ahead of our 13.0% target.
NatWest Markets has reviewed ways to minimise disruption to the business and continue to serve its customers well in the event of any loss of EU passporting. Should the outcome of the current EU separation negotiations make it necessary, NatWest Markets is ensuring our existing RBS N.V. banking licence in the Netherlands is operationally ready.
RBS CEO Ross McEwan said:

"Our progress in the first half of the year means that today we can spend less time talking about the bank we were and more about the bank we are becoming.

We have continued, at pace, to build a simpler, safer and even more customer-focused bank that has now delivered two consecutive quarters of bottom line profit – totalling £939 million.

We're doing what we said we would at our full year results in February – growing income, reducing cost and improving returns for shareholders, while also starting to deliver a better service for customers.

We see the first six months of this year as proof of the investment case for this bank: our path to sustainable profitability is becoming clearer and closer and we have resolved some of the most significant issues this bank faced. "


(1) Attributable to ordinary shareholders.
(2) Operating profit before tax excluding own credit adjustments, (loss)/gain on redemption of own debt, strategic disposals, restructuring, litigation and conduct costs.

Conference call replays
Replays can be accessed two hours post event. Replay facilities will be available until Sunday 20 August 2017. To access a replay dial-in from the following telephone numbers and use the appropriate access code from the list below:

International dial: +44 (0) 1452 550 000
UK free call dial: 0800 953 1533
Ireland local call dial: 01 431 9815
Wires Audio replay access number: 58394298
Analyst Conference Audio replay access number: 59333436
Press Conference Audio replay access number: 59277066
Related articles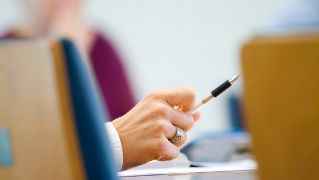 Technology & Innovation Committee
The Royal Bank of Scotland Group plc announces today that the Board has established a Technology and Innovation Committee with effect from 1 September 2017.
We're now NatWest Group
Come and visit us for all our latest news, insights and everything NatWest Group.