How Community Bankers are supporting customers across the UK
NatWest and Royal Bank of Scotland have introduced Community Bankers around the UK to serve our customers in local communities recently affected by branch closures. Hear from NatWest's Paul Geary on how he helps them with their personal banking.
The way people choose to bank with us has changed rapidly over the last few years. Branch usage for NatWest and Royal Bank of Scotland is down 40% since 2014 and one in five customers are now banking with us solely through mobile and digital. However we also know that there are customers who prefer to interact with us face-to-face for various reasons, and that's where my role as a Community Banker comes in.
Community Bankers work in areas recently affected by branch closures, with a particular focus on rural communities. I'm based in Saddleworth in the North West region, and I help customers in Saddleworth with personal banking, as well as getting them access to the the right banking options for their needs.
How I help customers
I interact with customers in a number of ways, everything from private appointments to open drop-in sessions and financial education events; these all happen in places around Saddleworth, including the Civic Hall and customers' homes when appropriate.
Everyone can come to the open drop-in sessions and they often turn into group sessions because a lot of customers have the same sorts of questions. People can book a private appointment if they need to speak to me about something in a more private surrounding - statistics show something major happens in people's finances every 12 months, so I can do a financial health check of their accounts. If somebody is in a vulnerable situation or can't get out of their house, I can visit them at home to help them sort their banking. I also support customers who are using online banking or the mobile app on phones or tablets, and show them how to check statements and do transfers and payments.
I spend a lot of time going to community groups, coffee mornings and meeting people to answer their questions, and I'll continue doing that – it's important for me that local people know that I'm there to help with their banking needs. I'm also keen to help people with financial education – for example I run anti-scamming events for the community to help them spot scams and know how to protect themselves, family and friends.
Other banking services available to customers in my community
I help customers with information about their existing accounts. When it comes to advice services like speaking about getting a mortgage or a loan, customers need to speak to someone in a branch - I can make an appointment for them to do that face-to-face in branch or I can get a colleague from the branch to call them.
For things like cash withdrawals and paying in cash and cheques, customers can use Post Offices. And for general queries they can get in touch with the bank using telephone, web-chat and social media, or come to me of course.
By the end of 2017 there will be 55 NatWest / Royal Bank of Scotland Community Bankers across the UK – it's important for banks to be part of thriving communities and support them with their banking needs, and I'm dedicated to doing that in Saddleworth.
Related articles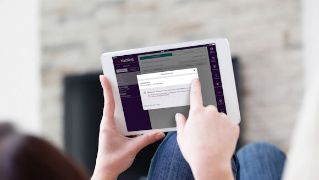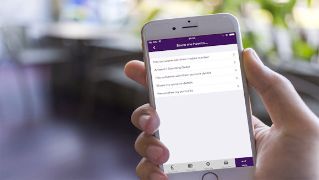 We're now NatWest Group
Come and visit us for all our latest news, insights and everything NatWest Group.