Guest blog: Who is most susceptible to scams?
National Trading Standard's Team Leader Louise Baxter blogs about groups of people who are most frequently targeted by scams, and the importance of raising awareness and promoting behaviour change.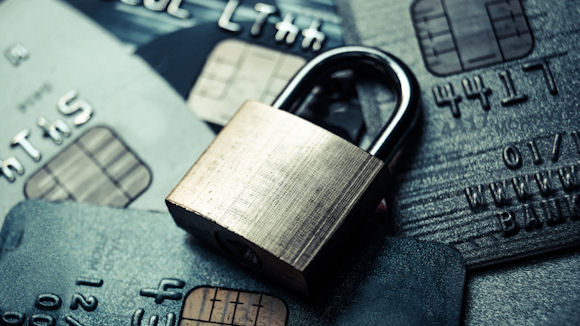 Estimates show that reports of scams and fraud are up this year by 8%, with an estimated 3.6 million cases, according to Citizens Advice. Scams are where criminals make victims part with their money and personal details by intimidating them or promising cash, prizes, services and fictitious high returns on investments. Although anyone can be a victim of a scam, there are groups of people who are particularly targeted or vulnerable to scams. Raising awareness of common scams and groups of people who are often targeted is an important step towards encouraging behaviour changes and tackling the issue.
Life established people (40-60 year olds)
Citizens Advice says statistics show that people in the age group between 40 and 60 are most affected by scams. Part of this is due to the fact that they are most likely to report scams, but recent research from Citizens Advice has found that certain demographics within this group are being targeted because of their circumstances. For example, this group tends to be more settled and has access to financial assets, and they are more likely to be targets of scams such as pension scams, dating scams and property scams. Victims of cyber crime fraud are also more likely to be aged between 41–60 years old; the average loss to cyber crime fraud victims increased between 2013/14 and 2015/2016 from £166 to £270.
People over 70
Older people are often targeted by scammers. Research has found that 75 is the average age of reported scam victims, and those over 70 have the highest detriment from a number of different types of scam. Older people tend to be most susceptible to falling victim to phone and mail scams. Figures from the National Trading Standards Scam Team show that they are deliberately targeted more so than other demographics. This group also sees the largest proportion of people who are recurring victims of scams.
Socially isolated people
Those who are socially isolated can be the hardest to reach and often aren't able to access the same support, advice and help that others can. While this group makes up a smaller number of cases of reported scams they often have high levels of detriment, not just in the amount of money lost, but the overall impact on health and wellbeing. According to Citizens Advice data, when compared to the general population disabled people and those who have a long-term health condition were more likely to be victims of phishing and other banking scams, as well as prize draw and lottery scams. Of course, being disabled or having a long-term health condition doesn't make someone socially isolated, but those factors may contribute to it.
Young people (18-24 year olds)
Evidence shows that there has been a sharp rise in the number of under-25s hit by scams. In particular, young people are found to be a growing proportion of victims of online and identity fraud. As 'digital natives' who have grown up surrounded by technology, they're often confident in their ability when using the internet.
The fraud prevention organisation CIFAS found that identity fraud victims aged 30 and under were up by 52% in 2015. Yet they also found that 50% of 18–24 year olds say they would never fall for an online scam versus 37% of the public as a whole. Social media is a common way in which young people encounter a scam - national fraud and cyber crime reporting centre Action Fraud, reported that in 2015, there was a 64% increase on the previous year in the number of people approached on Instagram. Despite this, Citizens Advice research shows that over half of young people are unlikely to report scams.
As you can see there are many groups of people susceptible to scams, and in order to protect and prevent scam victims the National Trading Standards Scams Teams have developed a new initiative called Friends Against Scams, of which NatWest are the first financial partner. This initiative aims to highlight the scale of the problem, inspire action, change perceptions of why people fall for scams and make scams a regional and national topic. To find out more how you can get involved please visit the Friends Against Scams website and support us and your community to Take A Stand Against Scams.
Related articles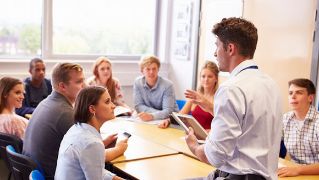 Helping young people become 'scam-aware'
To mark Scams Awareness Month, we hear from Director of Sustainable Banking, Kirsty Britz on how the bank's MoneySense programme is helping young people learn about the importance of keeping money safe.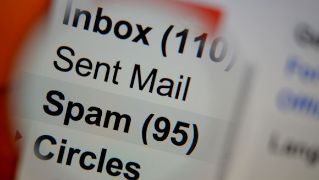 Guest blog: Taking a stand against scams
Research shows that scams cost the UK up to £10bn a year. What can people do to protect themselves from falling victim to a scam? Louise Baxter, Scams Team Manager at National Trading Standards, talks about the 'Friends Against Scams' campaign and how RBS is supporting.
We're now NatWest Group
Come and visit us for all our latest news, insights and everything NatWest Group.