Seedrs joins forces with NatWest & Royal Bank of Scotland to fund great British businesses
Seedrs will join a handful of leading alternative finance firms as the sole equity finance provider in an exclusive partnership with a new NatWest and Royal Bank of Scotland programme for British SMEs called Capital Connections.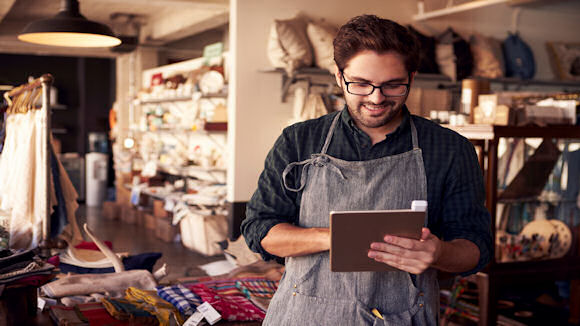 Capital Connections offers NatWest and Royal Bank of Scotland business and commercial customers introductions to a panel of alternative funding solutions available in the UK via their relationship managers. The panel signposts business customers to innovative sources of finance including equity crowdfunding and marketplace lenders. There is no commission paid as a result of any referrals, ensuring maximum transparency and no conflict of interest.
This week, NatWest and Royal Bank of Scotland have selected Seedrs, the most active equity investment platform in the UK, as the only equity based finance provider to join the programme, due to its history of funding successful early-stage businesses. Among the companies Seedrs has funded are FreeAgent, which IPO'd on London Stock Exchange in December last year; Tossed, the healthy eating company; Chapel Down, the English wine company quoted on the NEX Exchange; and Landbay, a marketplace lender focused on prime residential mortgages.
Capital Connections currently includes Assetz Capital and Funding Circle; iwoca, which offers working capital financing to small businesses; Together, a property secured lender; and NatWest Social & Community Capital for social enterprise and charity lending.
Jeff Lynn, CEO and co founder of Seedrs, said: "Our partnership with NatWest provides us a great opportunity to facilitate investment into more ambitious early stage businesses. As the most active equity investor in UK private companies, Seedrs has already funded over 500 investment rounds for fast-growth SMEs, with more than £210 million invested into campaigns on our platform to date. Through the partnership we look forward to working with many more entrepreneurs with exciting growth focused businesses across the UK to deliver the funding they need from seed to Series A and beyond. It is encouraging to see a high-street bank embracing fintech and recognising the importance of alternative finance for funding the UK's startup ecosystem."
Alison Rose, CEO of Commercial and Private Banking at NatWest and Royal Bank of Scotland, added: "We are pleased to welcome Seedrs onto our esteemed panel of alternative finance providers. Sometimes traditional funding routes are not always the best option for hyper-growth startups. As the biggest supporter of British business, we are committed to improving the support we can offer, which is why we have teamed up with a fantastic range of alternative funders through Capital Connections. The scheme is instrumental in offering funding solutions to the many innovative businesses we are seeing coming out of the UK right now."
Disclaimer
This information is for media use only and is not a financial promotion
Related articles