Guest blog: Helping small businesses with their accounting
Following the launch of accounting platform FreeAgent earlier this year, hear from NatWest Business customer Jo Hird on how it's helped her with the running of her company.
Last year was a turning point for me and my husband Matthew. Matthew's long hours at work meant he was hardly seeing our children and we realised that something had to change. That's when we took the bold decision of starting our own business.
We set up Matthew Hird Freelance Design Ltd – a company which provides freelance design services to creative agencies throughout the East Midlands.Running our own business was a new experience for us - we'd been personal account holders with NatWest for a while and so it was a no-brainer to open our business account with them too.
The business is a true partnership; Mathew, with his 18 years' experience in graphic design, looks after the clients' needs, while I take care of the finances and the running of the business. When starting the company, it was important that I found the right finance management platform to help with this.
Our local NatWest Business Growth Enabler, Luke Allen, told us about FreeAgent. It's basically an accounting platform for small business customers, who in many cases like ours, have to do their accounts themselves.
I started using it and it's been great. Initially the best thing was the support and the way the advice was written. It just seemed to be in a tone of voice I really appreciated. It's simple to use which is reassuring for me because I've not used anything like this before. The platform helps me manage the money side of the business, and it's also useful for admin tasks, like creating invoices.
Our business seems to be taking off – Matthew has back-to-back appointments with clients. But as with any new business there's no guarantee of a regular cash flow, and we're looking at other income-generating ideas, like an online shop which could sell some of Matthew's designs.
Partnering with an accounting FinTech company, NatWest offers FreeAgent to its business customers. FreeAgent is an online accounting platform made for freelancers, small businesses and their accountants. By linking in with businesses' bank accounts, the platform improves forecasting, saves time and simplifies the whole tax process with useful elements like allowing users to attach photos of receipts to their transactions.
Disclaimer
The FreeAgent service is currently free but NatWest cannot guarantee that this will always be the case. If this were to change NatWest would notify customers in advance of any proposed charges and customers would have the opportunity to immediately cancel the service, at no cost. Currently, to qualify for free access customers need to agree to share some of their NatWest information with FreeAgent and to share their FreeAgent information with NatWest.
This article is for media use only and is not a financial promotion.
Related articles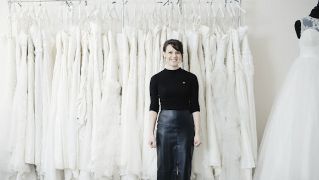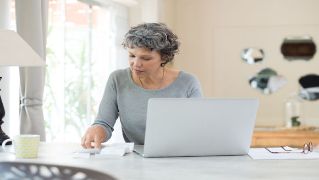 We're now NatWest Group
Come and visit us for all our latest news, insights and everything NatWest Group.