Guest blog: Helping young people set up in business
Hear from business owner Katie Lyth on how NatWest's on-going partnership with The Prince's Trust helped her start her own business.
Setting up a new business can be a daunting experience for anyone, but it can be particularly difficult if you're young and don't have experience or money to help make your dream a reality.
I dropped out of university when I was 19 and worked in pubs and nightclubs. In the next few years I got married and had two children. I was a young mum and it wasn't planned; before the children I had tunnel-vision of where my life was going and that changed very suddenly.
Meanwhile I couldn't find a job that fitted around my family. When you're a stay-at-home mum you can get labelled as 'just a mum'. It sounds terrible, but I found that people did judge me and that's partly what made me determined to succeed and find a career that would help me thrive.
I wanted to start my own business, and I'd already had the idea from when I was getting married. At the time I was unemployed and I felt it wouldn't be right to spend thousands of pounds on a dress, so I started thinking that there must be a market for affordable bridal wear.
But I had no idea how to start a business. I typed 'business loans' into Google and The Prince's Trust website came up first. I applied to be part of their Enterprise programme, which helps unemployed young people set up in business. They help with lots of things, including training, mentoring and resources. As part of the course, I saw a great presentation from someone from NatWest about how they support businesses and I thought "I want to bank with these guys".
With The Prince's Trust's and NatWest's help, I started my bridal wear business House of Oliver. Since then I've moved to bigger premises, taken on six members of staff and increased my stock from 40 to more than 200 dresses, offering huge discounts in comparison to traditional bridal stores. The reason we can operate with our pricing model is because we buy out the entire stock from stores that are closing. We also buy up stock when stores need to update what they carry, which happens four times a year when designers release their new collections.
I'm proud of our progress, and I'm really happy to say that I recently won the NatWest Enterprise Award at The Prince's Trust's Celebrate Success Awards, which recognised the growth of my business. For the future, I'm considering developing a franchise network and moving into dress manufacturing. I feel like I'm doing what I was always meant to do.
NatWest has been working with The Prince's Trust since 1976 when The Trust was first established, making the bank one of its longest standing corporate supporters. Since 2009 the bank has focused its support on The Trust's Enterprise programme. NatWest's support of the Celebrate Success Enterprise Award allows the bank to raise the profile of young entrepreneurs. Find out more about The Prince's Trust on its website.
Related articles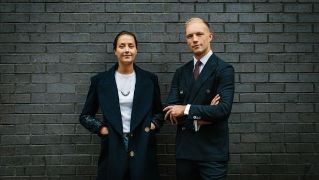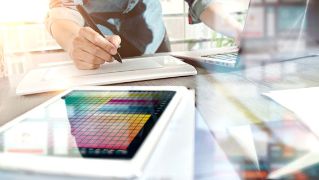 Guest blog: Entrepreneurial dreams become a reality
At 13-years-old, Henry Patterson is one of the UK's youngest entrepreneurs. He has already published a children's book and co-founded a business, and will soon see his characters come to life in animation. Hear from Henry about how it all began and how Entrepreneurial Spark, powered by NatWest, helped him.
We're now NatWest Group
Come and visit us for all our latest news, insights and everything NatWest Group.