Thousands take part in record-breaking Royal Bank of Scotland Kiltwalk
Royal Bank of Scotland is the headline sponsor of Kiltwalk 2017, four events across Scotland aimed at fundraising in support of Scottish charities.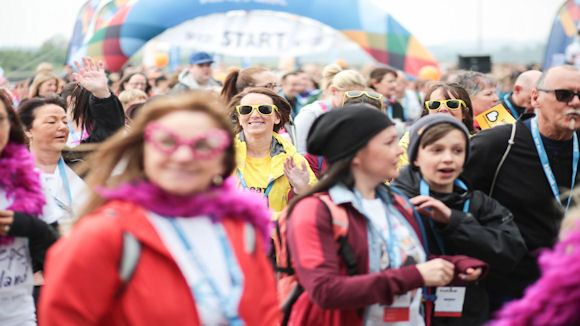 More than 7,000 people – including RBS CEO Ross McEwan - took to the streets of Glasgow on Sunday in the biggest ever Royal Bank of Scotland Kiltwalk and are on course to raise £1million for charities in Scotland.
In addition to supporting children's charities, Kiltwalk 2017 is open to all charities in Scotland. Anyone walking for Kiltwalk will see a boost to their fundraising as Sir Tom Hunter, founder of Kiltwalk, has guaranteed that he will add 10% to all fundraising through his Hunter Foundation, giving charities a unique return of 110% of every penny raised.
Malcolm Buchanan, Chairman of Scotland Board, Royal Bank of Scotland, commented on the initiative: "It's inspiring to see so many people coming together to support some great charities that help people in need in Scotland.
"The Royal Bank of Scotland is a proud partner of the Kiltwalk and our CEO Ross McEwan joined colleagues, customers and friends to help raise money for the STV Children's Appeal.
"We are all looking forward to the Kiltwalk in Aberdeen in June and we would encourage everyone to get their boots on and take part."
Sir Tom Hunter added: "A huge amount of work goes into the Kiltwalk each year; by the team, the sponsors, the charities, the Kiltie Volunteer Network and so many others. These people deserve so much credit.
"It couldn't be the wonderful success it is without the walkers, who go above and beyond to selflessly give up their time to raise funds and walk for charity. The atmosphere on Sunday was nothing short of incredible. It's inspiring and it makes me extremely proud to be Scottish."
With Kiltwalks in Aberdeen (June 4), Dundee (August 20) and Edinburgh (September 17) still to come, funds raised by the Kiltwalk since it began in 2011 could reach £5 million.
To find out more about the Royal Bank of Scotland Kiltwalk, visit the Kiltwalk website.
Related articles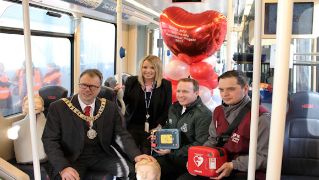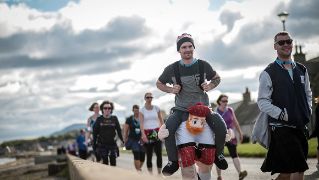 Charity Kiltwalk raises £650,000
More than 600 Scots took part in the third Royal Bank of Scotland Kiltwalk event of the year, pushing the fundraising beyond the £650,000 mark.
We're now NatWest Group
Come and visit us for all our latest news, insights and everything NatWest Group.