RBS supports mental health and wellbeing with 'This is my story, Scotland' event
Leaders from major UK companies will be sharing their personal experiences of mental health at a one-off conference at RBS' headquarters in Edinburgh.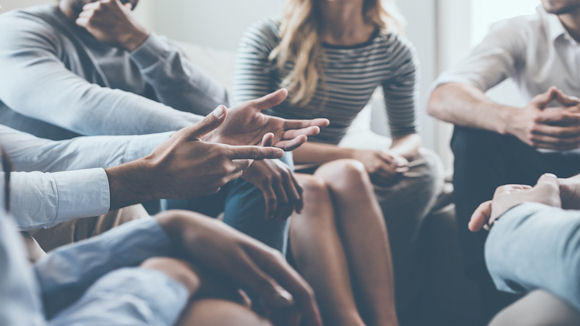 RBS is sponsoring a 'This is my story, Scotland' event which will take place on Wednesday 10 May, during Mental Health Awareness Week.
The event, put together by wellbeing at work organisations Headtorch and Minds@Work, will include presentations, interviews, discussions and performance poetry, and will aim to inspire individuals to break down barriers and support mental health and wellbeing at work. Leaders from UK organisations will be sharing their personal experiences of mental health, including Maureen Watt, MSP, Minister for Mental Health, Scottish Government; Peter O'Connell, Head of Stations & Retail Development, ScotRail; and Miles Kean, Executive Director, Coutts.
The cost of mental ill-health at work in the UK is £26bn per year according to The Centre for Mental Health, whilst the input to the economy of people in work with a mental health issue diagnosis is £221bn, according to employee benefits provider Unum and the Mental Health Foundation.
Amy McDonald, Founder of Headtorch which is co-facilitating the event, said: "We aim to drive stigma out and embed understanding that a mentally healthy workplace makes good business sense. When businesses take action to support mental health and well-being at work it increases engagement, boosts morale and impacts the bottom line."
Helen Honeyman, Head of HR Policy, Products & Governance at RBS, will also speak at the event. Helen said: "Mental health is hugely important for RBS and forms a key part of our wellbeing strategy. In 2014 we signed the 'Time to Change pledge' and have taken positive steps to remove the stigma of mental health in the workplace. This event marks another important step on that journey.
"Research shows that one in four people face mental health issues. The event will allow guests to hear from senior leaders across different industries about the important role that we all have in enhancing the awareness of mental health."
We're now NatWest Group
Come and visit us for all our latest news, insights and everything NatWest Group.